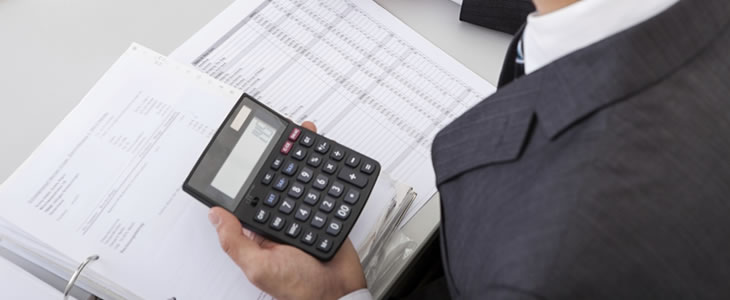 Fee Schedule
Checking, Overdraft and Non-Sufficient Funds (NSF) Charges
Copies of Cleared Checks
$1/item*
Cost of Checks
Prices vary with quantity, style, & design
NSF Checking
$32/presentment of item; $128/day maximum
NSF ACH Preauthorized Withdrawal
$32/item; $128/day maximum
Overdraft Fee
$32/presentment of item; $128/day maximum
Stop Payment
$29
Temporary Checks
$2/pack of 8*
Check Issue Charges
Counter/Cashier Checks (to member or joint member)
Free
Counter Checks (second-party checks)
$3 each* (tax applicable if issued from Share Draft)
Money Orders
$3 each
ATM Fees
Fee After 10 Withdrawals at non-Veridian Machines
$1.50 per withdrawal
Non-Sufficient Funds (NSF) ATM withdrawal
$32/presentment of item; $128/day maximum
Card Replacement Fee
$10*
Expedited Card Replacement Fee
$50*

Note:

ATMs not owned by Veridian may issue a surcharge
IRA
Outgoing IRA Transfer Fee (does not apply to transfers to Veridian Investment & Trust Services)
$10
VISA® Debit Card
Copy of Actual Charge Slip
$3
Card Replacement Fee
$10*
Expedited Card Replacement Fee
$50*
Visa Debit NSF Overdraft
$32/item; $128/day maximum
VISA® Platinum Credit Card
Annual Percentage Rate
Variable

†

Annual Fee
None
Grace Period
25 days
Card Replacement Fee
$10*
Expedited Card Replacement Fee
$50*
Payments Over 15 Days Late
$15
Copy of Actual Charge Slip
$3
Returned Payment Fee
$15
VISA® Platinum Rewards Credit Card
Annual Percentage Rate
Variable†
Annual Fee
None
Grace Period
25 days
Card Replacement Fee
$10*
Expedited Card Replacement Fee
$50*
Payments Over 15 Days Late
$15
Copy of Actual Charge Slip
$3
Returned Payment Fee
$15
Online Banking
Returned Item
$32
Statement/Account Assistance
Copy of Statement
$2/statement*
Statement Reconciliation (max history of 3 months)
$15/hour*
Health Savings Account (HSA)
HSA Monthly Service Fee
$2
Safe Deposit Boxes
Annual Rental Fee (3X5):
$35
(5X5):
$40
(3X10):
$45
(5X10):
$50
(10X10):
$70
Lost Key Charge (if both keys are lost, owner pays the actual cost to open box)
Member assessed actual cost
Wire and EFT/ACH Transfers
Domestic Wire (outgoing)
$20
Domestic Wire (incoming)
$10
International Wire (outgoing)
$40
International Wire (incoming)
$10
Western Union®
Fees may vary based on amount sent and destination
Additional fees may be charged by other financial institutions involved in a transfer.
Miscellaneous
Foreign Exchanges - Exchange of Currency
Member assessed actual charge
Foreign Exchanges - Purchase of Foreign Currency
Member assessed actual charge
Foreign Exchanges - Exchange of Checks or Travelers Checks
Member assessed actual charge
Address Research (if statement is returned twice for incorrect address)
$5 per quarter
Deposit Items Returned (written on member's account)
$10
Deposit Items Returned (not written on member's account)
$10
Maintenance Fee (annual fee charge on accounts with no activity for more than 12 months, age 18 and over, with no safe deposit box, VISA credit card, loans and aggregate balance under $50)
$15
Below Membership Requirement Fee (for accounts under $5 minimum membership requirement. Members notified in writing prior to fee assessment)
Remaining balance will be withdrawn
Member Cashing Non-member Check Fee
$5 per qualified check
Non-member Coin Counting
5% of counted coin
Non-member Notary
$5
Verification of Deposits
$10
Lien Subordination
$25
Tax Levy/Garnishment Fee
$50
One time payment from another financial via:
Online at veridiancu.org/payment
Phone at (800) 235-3228

$10
$15
Recurring payment from another financial institution
(Set up in online banking by clicking Transfers, Classic, and Add an External Account)

$0
*Sales tax may apply.
†APR = Annual Percentage Rate. Rates for the Visa Platinum and Visa Platinum Rewards cards are determined by adding 4.9% to 15.9% to Prime. Prime means the "Prime Rate" as published under "Money Rates" in The Wall Street Journal. Rates, terms, and conditions are subject to change and may vary based on creditworthiness, qualifications and card type. All loans subject to approval. Current rates range from 8.15% to 18%. Maximum APR is 18%. Possible fee(s): foreign transaction fee is 1% of each transaction.