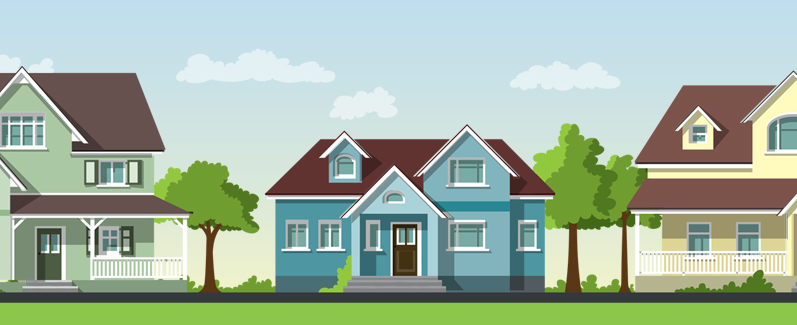 10 & Done Loan
Pay off your home in 10 years with a great rate and low closing costs.
A 10 & Done loan is a great alternative to a traditional mortgage refinance. You may be able to save more with a better interest rate, which could help you pay off your home sooner or lower your monthly payment. A 10 & Done uses the equity in your home, must be in the first lien position, and doesn't include escrow.
Low closing costs
Closing costs on a mortgage refinance average around 3% of your loan balance and can be thousands of dollars. Break even faster with a 10 & Done and closing costs as low as $275⫧.
Closes faster
You're refinancing your mortgage to save money, so let your savings kick in sooner. A 10 & Done takes less time to close than a traditional mortgage.
Less paperwork
Getting a 10 & Done requires less documentation than a mortgage, so you can save time filling out forms – and there's no application fee.
A great rate
Our 10 & Done has a fixed rate as low as 2.99%⫧ with Loyalty Program⫧, so you'll save on interest as you pay off your home over 10 years.
1 Standard closing costs of up to $275 are waived. Other fees, such as appraisal or title guarantee fee, may apply and will be paid by borrower. Offer valid on applications received through 11/30/21 and may not be used in conjunction with first-mortgage loans. Initial loan balance must include at least $10,000 in new money to the credit union to qualify. Existing loans with Veridian may be refinanced if the new loan balance contains at least 25% new money to the credit union.
2 APR = Annual Percentage Rate. Introductory rate offer of 1.99% APR for first six months is valid on applications received through 11/30/21 and is not eligible for Loyalty Program discount during this period. After introductory period, loan returns to regular rates and terms.
⫧APR = Annual Percentage Rate. Includes Loyalty Program discount of 0.25% APR when enrolled in eDocs and while maintaining direct deposit of net income to Veridian or, if unavailable, a minimum of 10 qualifying checking account transactions per month. Borrowers will lose discount if they fail to meet Loyalty Program qualifications during loan term. Loan must be in first lien position. Any advertised closing costs assume title guaranty and appraisal are not required. Additional costs may apply. Rates, terms and conditions subject to change and may vary based on qualifications including creditworthiness, loan-to-value ratio and collateral conditions. Loan-to-value ratio must not exceed 80%. 10 & Done loans only available in Iowa and Nebraska. 10 & Done loans do not include escrow, so you will be responsible for tax and insurance payments. All loans subject to membership and approval. See Veridian for details.