Fraud Prevention Tips and Reporting
Most Recent Scam
We're hearing from an increasing number of members who have received a fraudulent text from scammers that mentions a financial institution. This is a common form of fraud called phishing. To keep yourself and your accounts safe, don't click on any links and delete the text. If you did click the link or entered confidential information in, please change your digital banking password immediately.
Veridian takes your account safety seriously. We will never call you and ask for sensitive information over the phone or have you click a link on a text message. We encourage you to enable two-factor authentication for online banking, where you'll receive a text message or email to prove you're the owner when you log in.
I may be a victim of fraud Fraud Prevention Information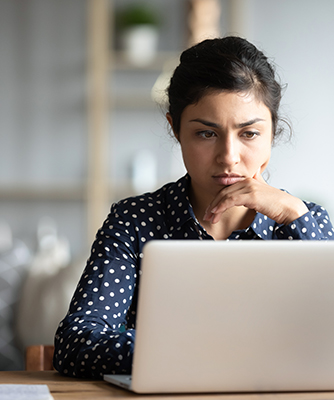 Common Types of Scams
You've won or inherited something and need to pay taxes or fees before you get what's coming to you, but that something is never coming.
You get overpaid and are asked to pay back or forward the excess – and then the payment to you bounces.
A call from a stranger falsely claims someone you know, like a grandchild, is in jail and needs bail money.
Someone on an online dating site allegedly needs money to come visit or deal with a catastrophe at home.
A work-from-home job charges you for classes or materials, while you'll never see a paycheck from them.
Pretty much anything involving a wire transfer Once the recipient walks out with the money, it is gone for good.
Watch this video to learn more about phishing scams being delivered using popular communication channels like text message and email.
Online Banking Fraud. What do I do next?
Address Compromised Devices
Shutdown compromised device and take into a professional. Have them run a security analysis, for malware of viruses. The following process can be done prior to taking device to a professional. Backup your contacts and pictures before doing a factory reset. When asked to restore, say no. Reset Apple ID and password before signing out of all Apple devices.

Contact Veridian
Call (800) 235-3228 to inform them on what information was compromised, (account number, card number, online banking login credentials, or any personal information).

Open new accounts for maximum security
Stop in, call, or chat to begin the process of opening new accounts

Determine if there has been a financial loss

If a financial loss has occurred, you may be asked to provide additional information and you may be encouraged to file a police report. If there hasn't been a loss, this is not necessary.
If a loss has occurred and you have spoken to a Fraud Analyst, you will need to stop into a branch and sign an affidavit specific to your loss in front of a notary.
Fraudulent Check deposited in your account?
Come into your nearest Veridian Credit Union branch to open new accounts and replace your old ones. This is necessary whether you gave your online banking credentials to a scammer or a fake check was deposited. In both cases your account number is visible through your online banking or the check, and your accounts are now at risk for further fraud.
We recommend you have your devices looked at by a professional to make sure no malware has been added to your device. This is just a precaution to help prevent future fraud.
Once you have your new accounts opened with Veridian Credit Union, please contact Veridian at (800) 235-3228 or stop into your local branch to get your online banking activated. We will also reset your credentials (username and password) to assure a fresh start.
Since you have been a victim of this type of fraud, we highly encourage you to enable two-factor authentication in online banking – click on your name in the upper-right corner and choose settings, then security. This will assure that no logins can happen without you being sent a text message or email to verify the login.
Please monitor your accounts closely over the next few weeks to verify no fraudulent or abnormal activity continues.
Fraud Reporting:
If you suspect you've been the victim of a scam, live chat or call Veridian at (800) 235-3228 immediately. You can also report it to your state attorney general and the Federal Communications Commission.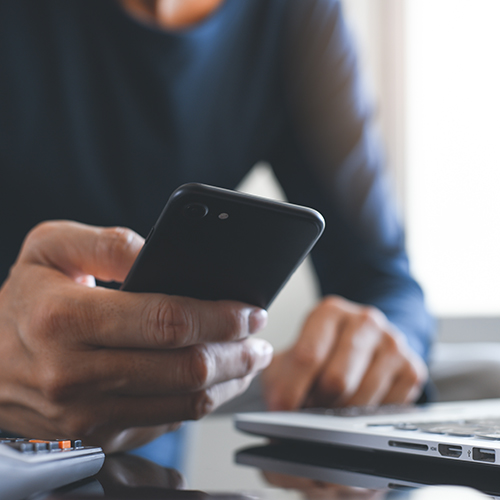 Fraud Prevention:
Tips to Fight Fraud
Be wary of emails from senders you don't know – and don't open attachments you aren't expecting.
Don't click links in suspicious emails, especially if they claim there's a problem with your account or ask you to reset your password out of the blue. Go to the site in question by searching for it or typing the URL directly.
Never give your password, account information or personal information to someone who calls you, even for identification purposes. If they initiate the call, they have to prove who they are, not the other way around.
Use a password manager to generate strong unique passwords for each site you visit.
Keep your devices more secure by installing updates and patches in a timely manner.
Wiggle the slot on ATMs, gas pumps and other unmonitored payment terminals to check for data-stealing skimmers. If it moves, don't put your card in.
Research organizations before doing business with them – start with an online search for the group's name plus "fraud." Legitimate operations are rarely based out of P.O. boxes.
Check your statements regularly for charges you don't recognize.
No legitimate business will ever ask you to pay them in gift cards. If you are told to go and buy gift cards, this is a scam.