Estate Planning Guidance
Establish your legacy for generations to come by utilizing our estate planning educational resources.
Stay in control of your estate, whether you're leaving it to your family, friends, favorite charities, or any combination of people and organizations. Although we do not serve in the roles of executor, trustee, attorney-in-fact or conservator and do not create estate planning documents such as wills, trusts or powers of attorney, our team can help you gain valuable information related to your estate planning options. Then, with additional assistance from legal, tax and other financial professionals, you will be able to create an estate plan that provides you with peace of mind and truly reflects the legacy you want to leave behind.
When you work with our financial planning team, your legal advisors and your tax advisors, you help ensure financial success and ease of administration for your loved ones both after you pass away and if you are alive but no longer able to handle your financial affairs. We strive to provide you with valuable estate planning information and guidance that is appropriate for your own unique situation.
No-cost consultation
For complete details, we invite you to schedule a no-cost, no-obligation consultation by contacting one of our financial advisors. Or call John Englin at (319) 236-6744 or (800) 235-3228 ext. 6744.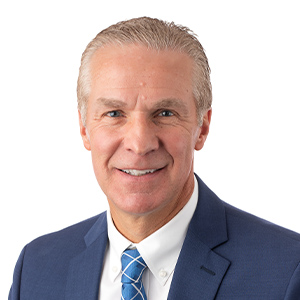 John Englin, CFP® ChFC®
Director of Financial Planning
Email John
(319) 236-6744
(800) 235-3228 ext. 6744