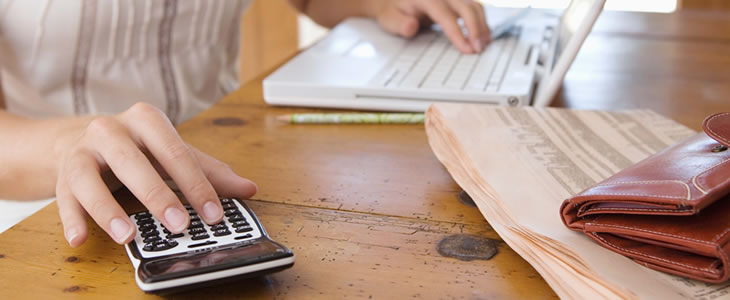 Personal Loans
Your financing needs are unique, and loans are not "one-size fits all." We offer a variety of personal loans to fit your unique needs.
Personal Loan
Personal loans are usually secured only by your signature. Therefore, you'll likely have a slightly higher interest rate.
Available for any amount up to $40,000 per member for those who qualify.
To qualify for a personal loan, you'll be asked to provide a proven record of job stability, good credit and a manageable debt load.
Premier Personal Loan
If your credit score is 720 or higher, you may qualify for a Premier Personal Loan≬ at a lower rate, available in amounts from $10,000 up to $40,000.
Quick Draw Line of Credit
A Quick Draw line of credit is a loan you can link to your checking account as overdraft protection. This can prevent bounced checks and overdraft fees.
Payday Alternative Loan (PAL)
A small short-term loan similar to a payday loan but without the sky-high interest rate. With its longer repayment term, the PAL will help you develop healthy savings habits.
Available up to $1,000.
Half available up front, other half held until loan is paid in full.
Interest rate as low as 19% APR▸ .
View the qualifications for a PAL.
Have questions or want help applying?
Video chat or schedule an appointment.
▸ APR = Annual Percentage Rate. Rate does not take into account your required deposit. 19% APR with automatic payments, 21% APR without. PALs are limited to one every six months. Rates, terms and conditions are subject to change and may vary based on creditworthiness and qualifications. All loans subject to approval. See Veridian for details.
≬APR = Annual Percentage Rate. Includes Loyalty Program discount of 0.25% APR when enrolled in eDocs and while maintaining direct deposit of net income to Veridian or, if unavailable, a minimum of 10 qualifying checking account transactions per month. Borrowers will lose discount if they fail to meet Loyalty Program qualifications during loan term. Premier Personal Loans require a minimum credit score of 720 for all borrowers. Additional requirements must be met. Rates, terms and conditions subject to change and may vary based on qualifications, including creditworthiness. All loans subject to approval. See Veridian for details.