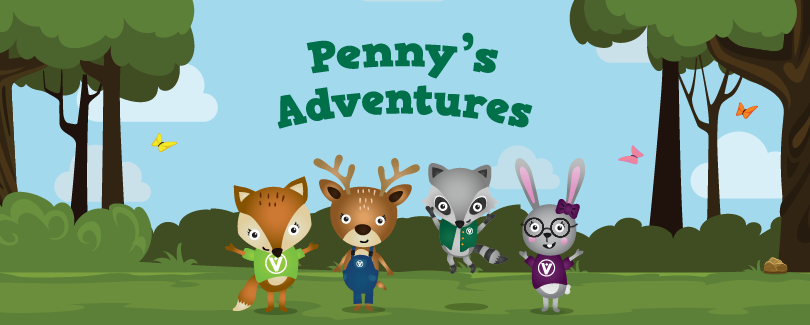 Introducing our new youth program
POSTED IN ARTICLES ON MONDAY, FEBRUARY 4, 2019
We are excited to introduce our new youth program, Penny's Adventures!
Children, age 12 and under, are part of the Penny's Adventures youth program when their youth savings account is opened with a $5 minimum deposit1. If you were part of the Kirby Kangaroo Club, you're automatically moved into to the Penny's Adventures youth program.
Even though the characters have changed, the account benefits have stayed the same. During your birthday month, a special birthday card from Penny and her friends will arrive by mail. But don't worry - you don't have to wait for your birthday card to join in on the fun. Visit our Penny's Adventures page for fun activities, like:
Choose a character to color
Create a want list
Learn fun facts about money
Read about Nicki's summer job
and more!
Keep checking back to see newly added coloring pages, event announcements and stories from your favorite characters.
start your adventure with Penny
1Dividends are figured on the daily balance and posted monthly.