Tap to pay
POSTED IN ARTICLES ON THURSDAY, OCTOBER 8, 2020
Make safe, fast payments with our redesigned cards.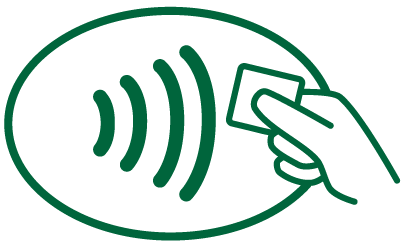 Tap to pay wherever you see this symbol.
Every Veridian Visa® debit and credit card has a great new look – and just as importantly, great new features. Now you can easily tap to pay in stores, saving you time and keeping you safe.
It's faster. Tap to pay and get on with your day. If the merchant isn't set up for tap to pay, you can still insert or swipe your card as necessary.
It's safer for your data. Each tap transaction uses a unique code, keeping your card information safe from identity theft.
It's safer for you. Tapping your card to pay means you can touch public surfaces less frequently.
If you have a Veridian debit or credit card already, you'll get cards with the new look and features through the mail before your current cards expire.
Learn more about: