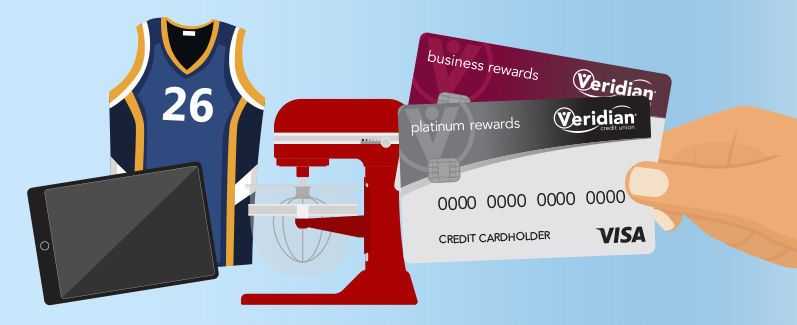 Reward yourself
Our new rewards program is here! Register today.
We've launched a new rewards program for your Visa Platinum Rewards Card. Redeem points through uChoose Rewards for new options and old favorites like:
Merchandise – From iPads to KitchenAid mixers and apparel from your favorite sports teams, you can use your points to shop for a wide variety of items.
Travel – Get rebates on travel expenses when you pay with your Veridian Visa, or book your flights, hotels and other travel needs directly with your points.
Entertainment – Get tickets to concerts, sporting events and other great entertainment.
Gift cards – Redeem your reward points for cards with cash value from many businesses.
Cash rebates – Turn your reward points into money deposited in your account or credited to your Visa bill.
Your points earned under the old program will be available for redemption, while new points earned become available at the beginning of each following month.
Registration

To begin exploring the new catalog, log in to online banking and click on the Visa Rewards widget (icon). Follow the prompts to create your username and password.
If you aren't registered for online banking, you can sign up today or proceed directly to the uChoose Rewards website: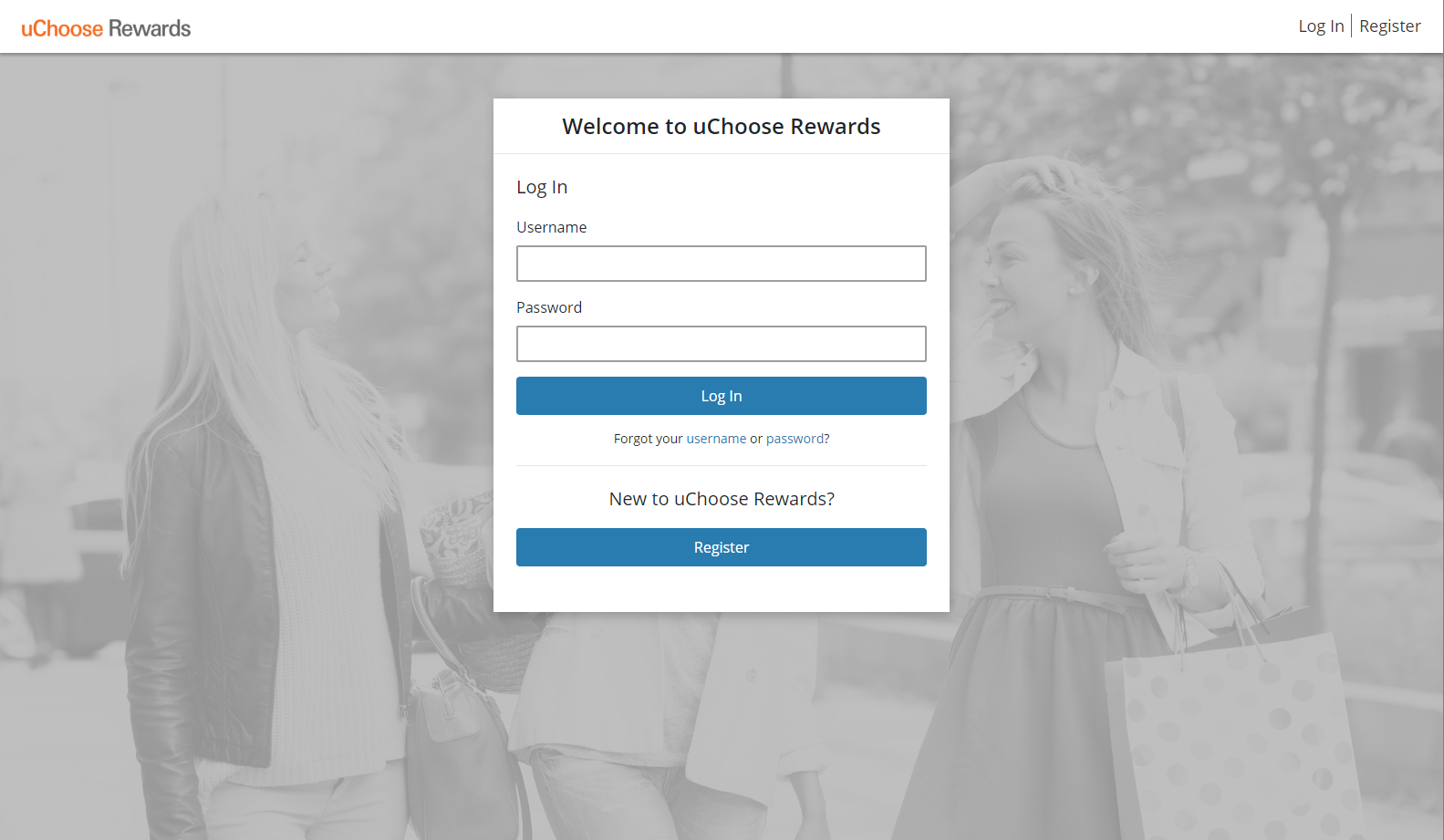 Click on the Register button, then enter your card number and follow the steps to create your username and password.
If you have any questions, please join our live chat or call us at (800) 235-3228.