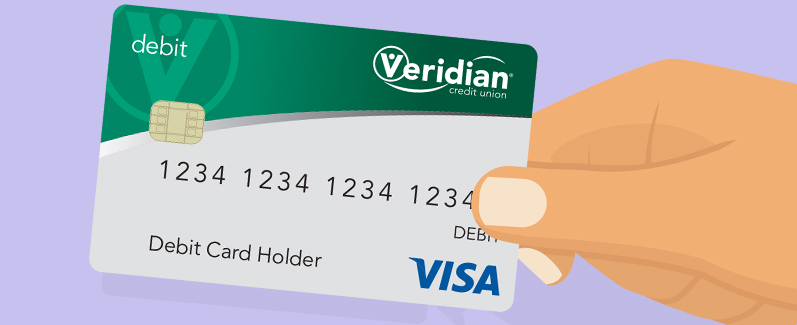 Your everything card
POSTED IN ARTICLES ON FRIDAY, SEPTEMBER 20, 2019
Your Veridian debit card can power all your purchases.
There are so many ways to pay today -- and your Visa® debit card from Veridian can handle them all.
Make your debit card your go-to payment option for apps like Apple Pay and Venmo, online retailers like Amazon and eBay or brick-and-mortar stores like Target and Walmart. Whether it's in your wallet or on your mobile device, your debit card gets the job done.
When you're paying in person, choose to run your Visa debit as a credit card. The money still comes out of your Veridian account as usual, but your purchases will be covered by Visa's Zero Liability△ protection. (If you get asked for your PIN, hitting the cancel button typically does the trick.)
This also has another benefit: As a credit union, Veridian is proud to offer low fees and competitive rates to our members as we return our earnings to you. Running your debit card as a credit card helps us provide you and all our members with more value.
△ Covers United States-issued cards only. Visa's Zero Liability policy does not apply to ATM transactions or PIN transactions not processed by Visa and certain commercial card transactions. Cardholder must notify issuer within 60 days or two monthly statement cycles of any unauthorized charges on your card. Consult issuer for additional details or visit www.visa.com/security.