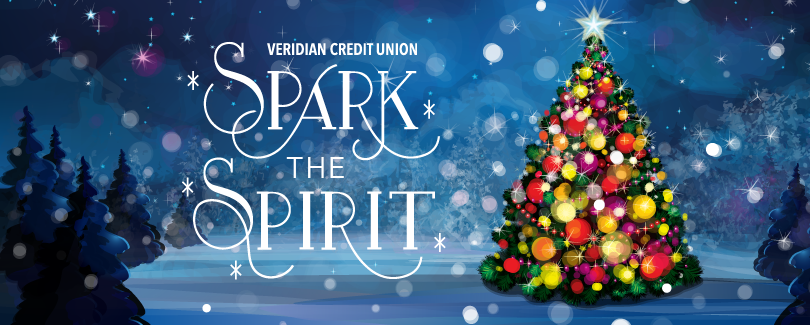 Veridian 'Sparks the Spirit' for Giving Tuesday
POSTED IN ARTICLES ON TUESDAY, NOVEMBER 27, 2018
Veridian is celebrating Giving Tuesday with $34,000 in donations to 12 organizations across Iowa and eastern Nebraska.
Veridian employees from branches across our field of membership nominated 30 local nonprofit organizations for a chance to win up to $5,000 in our sixth annual Spark the Spirit giving campaign. A total of 58,421 votes were submitted between November 15 and 25 to determine which organizations received funding . Organizations with the highest vote totals in each of four geographic regions received $5,000. The second- and third-highest received $2,500 and $1,000, respectively.
"Regardless of the voting results, we want Spark the Spirit to remind people of the increased need that many organizations experience over the holidays and inspire more giving," said Heather Plum, Veridian's public relations strategist and Spark the Spirit coordinator.
Checks were presented to twelve organizations across Iowa and eastern Nebraska on Giving Tuesday, November 27. Recipient organizations in each region are listed and pictured below.
Cedar Valley
Knox Blocks Foundations - 6,410 votes - $5,000
Cedar Bend Humane Society - 5,069 votes - $2,500
Parent Share & Support - 3,320 votes - $1,000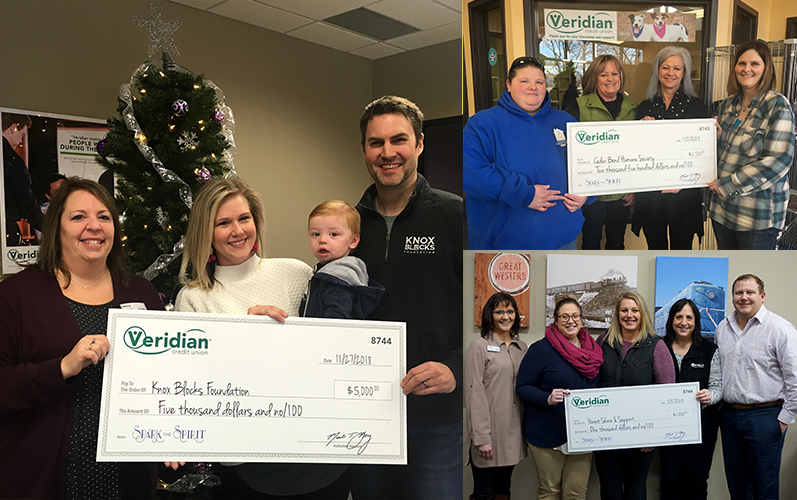 Cedar Rapids/Iowa City Corridor
One Less Obstacle - 1,550 votes - $5,000
Waypoint - 959 votes - $2,500
Big Brothers Big Sisters - 642 votes - $1,000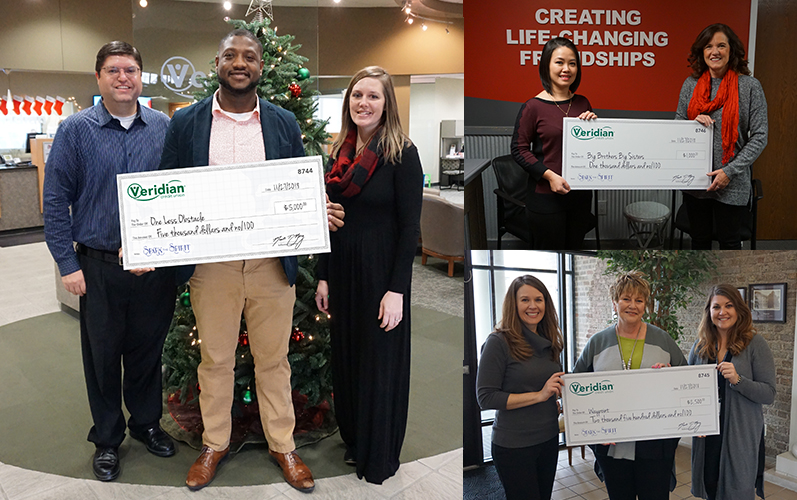 Council Bluffs/Omaha
QLI - 9,893 votes - $5,000
Child Saving Institute - 1,756 votes - $2,500
Casa for Douglas County - 1,560 votes - $1,000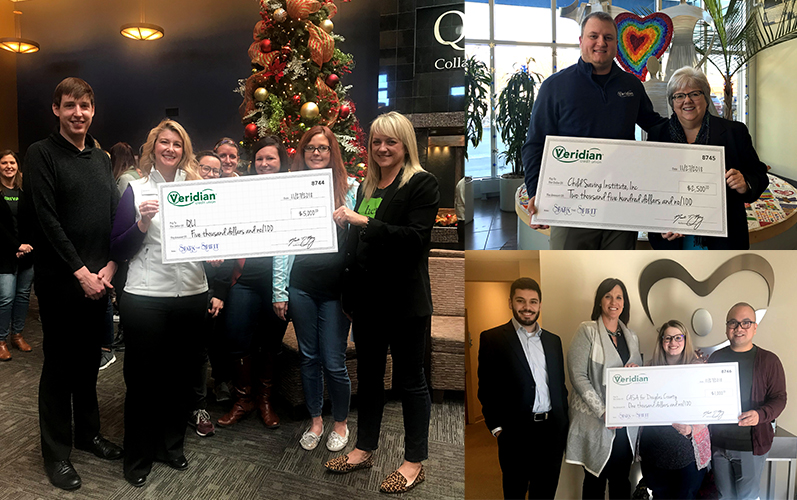 Des Moines Metro
AHeinz57 - 8,026 votes - $5,000
Animal Rescue League of Iowa - 6,900 votes - $2,500
Gigi's Playhouse - 1,402 votes - $1,000