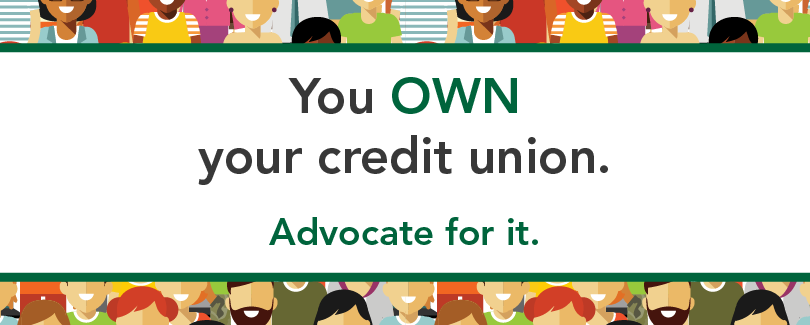 The credit union difference
POSTED IN ARTICLES ON MONDAY, OCTOBER 1, 2018
Your elected officials want (and need) to hear from you.
Earlier this year, we watched bankers launch a campaign against credit unions to convince Iowa lawmakers that banks and credit unions operate the same way. As a credit union member, you know better. Credit unions are member-owned, not-for-profit cooperatives that return earnings to members in the form of better rates and lower fees. In fact, Veridian members saved more than $22 million last year by using loan and deposit products at Veridian rather than at a for-profit bank. You also democratically elect an unpaid, volunteer board of directors to lead your credit union in your interest, not to turn a profit. That makes a big difference for your pocket and your local economy, and it's worth advocating for.
Candidates and elected officials need to hear from constituents like you to balance the perspective they receive from bank lobbyists. In celebration of International Credit Union Day on October 18, we're sharing resources from the Iowa Credit Union League to help you advocate for not-for-profit, cooperative financial services in your community. The resources linked below will help you stay informed on issues of interest to credit union members, identify and connect with your local candidates and lawmakers, and cast an informed vote on election day - November 6, 2018.
Note: The resources linked above are provided by the Iowa Credit Union League to encourage credit union advocacy in the Iowa legislature. Submissions from Nebraska residents will be shared with the Nebraska Credit Union League as an expression of your interest to advocate with Nebraska lawmakers and candidates. Learn more about opportunities to advocate for credit unions in Nebraska.