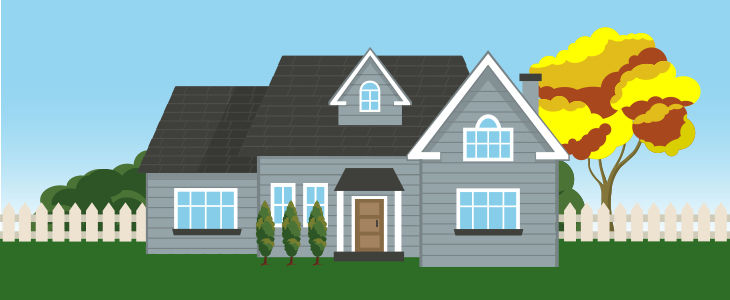 How does a HELOC work?
POSTED IN ARTICLES ON MONDAY, NOVEMBER 13, 2017
With a HELOC, you can lock in your low rate for the first five years.
Lock in your HELOC rate today.
Do you own a home? If your answer is yes, then you may have equity available. Use that money for expenses, and get a locked in rate as low as 3.65% APR♦ on our 5-year fixed HELOC.
Here's how a HELOC works:
Borrow up to 100% of the value of your home.
Low payments - your monthly payment will be 1% of your balance. Nothing borrowed? Nothing owed.
With no application fee and no annual fee, now is the perfect time to get a 5-year fixed HELOC and rest assured that your rate won't change for the first five years, even if other interest rates go up.
Lock in your rate while it is still low by applying online today.
Looking for a longer fixed term? We also have a 10-year fixed HELOC as low as 4.15% APR1. View more rates and terms.
---
1An example using a 10-year (120 mos.) term - for a $50,000 Home Equity Line of Credit amortized for 120 months and a 4.00% APR, the monthly payment will be $500 (monthly payment does not include amounts for taxes and insurance premiums, so the actual payment may be greater). Appraisal fees may apply.
♦ APR = Annual Percentage Rate. Rate is fixed for first five years of the plan, and after the five-year (60-month) term expires, the rate is variable and the maximum APR is 21%. For a $30,000 five-year fixed HELOC at 3.65% APR, the monthly payment will be $300 (taxes and insurance premiums not included). Includes Loyalty Discount of 0.25% APR when enrolled in direct deposit of net income and automatic loan payments from your Veridian account. Borrowers will lose Loyalty Discount if they fail to meet qualifications during loan term. Add 2.50% to interest rate for loans with loan-to-value ratio over 80%. Appraisal fees may apply.