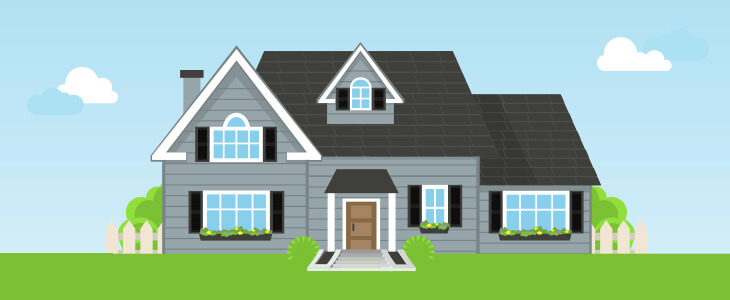 What is a HELOC?
POSTED IN ARTICLES ON WEDNESDAY, JULY 17, 2019
Find out how a Home Equity Line of Credit can help you.
Do you own your home? You might be sitting on a very valuable resource. Don't go digging for buried treasure or drilling for oil; we're talking about your equity.
What is home equity?
The equity in your house is its value after debts and liens are satisfied – essentially the amount of cash you'd have if you sold it today. If you own a $250,000 property and have a mortgage balance of $100,000, you have $150,000 of equity stashed away in your walls. (That's far more secure than under the mattress.)
Normally your equity is only available to you when you sell, and then it's often immediately invested in your next home. Home equity loans and lines of credit let you tap into that value with the pleasant benefit of not having to move.
What is a HELOC?
A home equity loan acts like any other: you apply, receive a fixed amount of cash upfront and pay it back monthly over a set period. A HELOC, or Home Equity Line of Credit, functions more like a credit card. When you apply, you may be approved up to the amount of equity that you have in your home. With a regular loan, you pay interest on the entire amount from the start, while with a HELOC, you only pay interest on what you've actually spent. And as you make purchases and pay them off, you can borrow up to that limit again and again.
That's what makes a HELOC versatile enough to do any — or all — of the following:
If you're planning home improvements, you can pay architects and put down deposits now. Then, when the project wraps up, you can foot the final bill too.
The great interest rates available make a HELOC the perfect way to consolidate your higher-interest debt, saving you money and time with one monthly payment you can manage from your Veridian account.
When unexpected expenses arise, a HELOC can serve as an emergency fund.
When you open a HELOC at Veridian, you get the convenience of our robust online banking system and the savings from our great rates. If a HELOC is right for you, apply today.