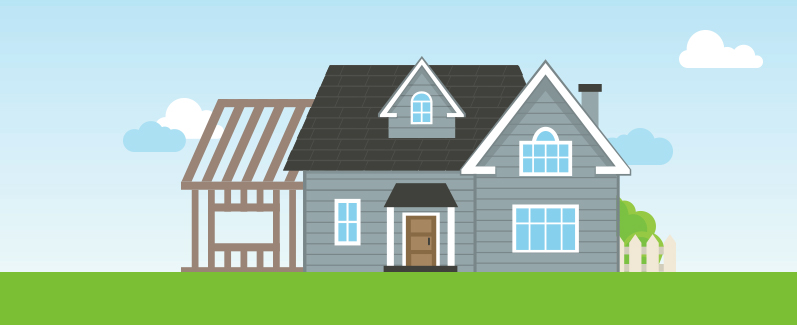 HELOC benefits
POSTED IN ARTICLES ON THURSDAY, FEBRUARY 4, 2021
A Home Equity Line of Credit is a flexible funding source.
You can put the equity in your home to work with a HELOC from Veridian. If you have credit card balances, loans and other debt with high interest rates, you could lower your monthly payments or interest rate by moving that debt to a HELOC at Veridian. You can also use your equity for making improvements in your home, which may increase its value over time. In fact, HELOCs are flexible enough for all sorts of expenses, from big renovations to tuition payments.
What are the benefits of a HELOC?
Savings
You only pay interest on your balance, not on your limit.
HELOCs typically have lower rates than other kinds of debt, which lets you pay less on what you borrow.
Simple Process
It's easy to apply online, and our friendly staff is ready to walk you through every step.
There's no application fee and no annual fee for a HELOC.
Convenience
Transfer funds from your HELOC anytime, anywhere with online banking and our mobile app.
With a HELOC, you borrow as you go. Your line of credit is always there for you whenever you need it.
Borrowing Power
You can borrow up to 100% of your home's value♦ .
Since a HELOC is a revolving line of credit, you can keep it open for up to 25 years and borrow and pay it off as often as you'd like.
To get started, check what documents you'll need and then apply online today. To discuss how a HELOC might fit into your life, schedule an appointment with a Veridian specialist.
♦ APR = Annual Percentage Rate. Includes Loyalty Program discount of 0.25% APR when enrolled in eDocs and while maintaining direct deposit of net income to Veridian or, if unavailable, a minimum of 10 qualifying checking account transactions per month. Borrowers will lose discount if they fail to meet Loyalty Program qualifications during loan term. Rate fixed for first 60 or 120 months of the 25-year term; after that, the rate is variable and the maximum APR is 21%. Add up to 2.5% to interest rate for home equity lines of credit with loan-to-value ratios over 80% (maximum of 100%). Rates, terms and conditions subject to change and may vary based on qualifications including creditworthiness, loan-to-value ratio and collateral conditions. Home equity loans only available in Iowa and Nebraska and do not include escrow. All loans subject to membership and approval. Appraisal fees may apply. See Veridian for details.