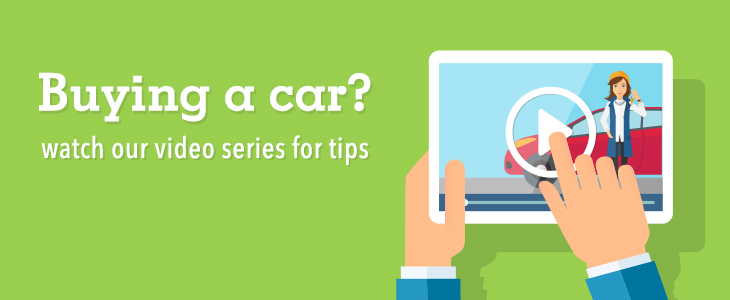 How to buy a car
POSTED IN ARTICLES ON WEDNESDAY, FEBRUARY 15, 2017
Ready to buy a car but not sure where to start? Let us help.
We are here to help you through every step of the car buying process. Learn what to consider in our video series.
---
Would you like a new car or a used car? A new car is dependable and will typically have a great warranty, however they are usually more expensive. A used car may have a lower price tag, but you may need to budget for repairs.
---
A good rule of thumb is to limit your vehicle budget to 15% of your monthly income. This can be one way to avoid overspending on your new ride. The true cost of a vehicle is more than just the price for the car. It also includes insurance, registration, and maintenance.
---
Financing a vehicle makes car ownership possible. Your credit score has a large impact on the rates you're offered for your new loan. For great rates, ask for Veridian financing at the dealership, or get pre-approved before you shop.
---
Take a long test drive, and do your research on what a fair price might be for a vehicle you're interested in. Bring a friend along who can help you avoid making a spur-of-the-moment decision.
---
Don't forget to ask about any rebates, 0% financing offers, or discounts available. Those, combined with a great rate from Veridian, means you'll get the lowest monthly payment.