Annual Meeting Results
POSTED IN ARTICLES ON SATURDAY, APRIL 27, 2019
Veridian announces board election results at 2019 Annual Meeting.
Veridian members elected five directors to the credit union's 15-seat board at the financial cooperative's 85th annual meeting on Saturday, April 27. Votes were cast online from March 26 through April 24 and in person at the meeting. Directors serve three-year terms as unpaid volunteers to oversee strategic planning and general policy setting in the interest of their fellow members.
"The democratic election of our board is fundamental to the credit union difference," said Veridian's President and CEO Monte Berg. "It helps ensure decisions at the highest level are made in our members' interest. Directors serve as unpaid volunteers, and we're grateful for their selfless leadership."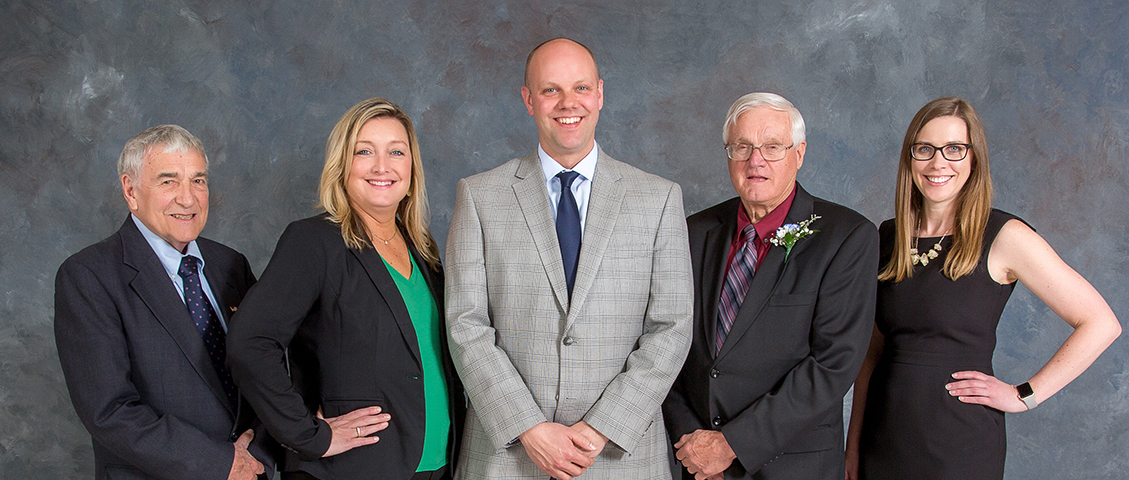 Veridian board members elected at the 2019 Annual Meeting are pictured above (left to right): Paul Gengler of Waterloo, Iowa; Traci McBee of Elkhart, Iowa; Nick Waters of Johnston, Iowa; Thomas DeLong of Dunkerton, Iowa and Stephanie Atkin of Des Moines, Iowa.
Veridian board members elected at the 2019 Annual Meeting are:
Stephanie Atkin; Des Moines, IA
Thomas DeLong; Dunkerton, IA
Paul Gengler; Waterloo, IA
Traci McBee; Elkhart, IA
Nick Waters; Johnston, IA
Veridian's board also assigned directors to its executive committee. Assignments include:
Board Chair: Nick Waters
Treasurer: Cynthia Buettner
First Vice Chair: Creston Van Wey
Second Vice Chair: Pam Ayres
Secretary: Traci McBee