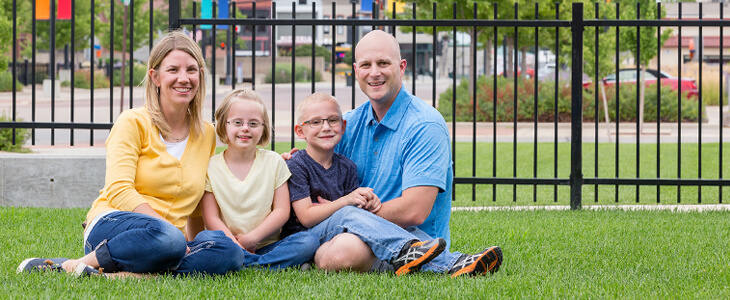 Meet Jake, Michelle, and family
POSTED IN ADVICE ON MONDAY, NOVEMBER 28, 2016
"We've always felt very included and comfortable at Veridian." – Jake, Member
For Jake and Michelle, life is moving pretty fast these days. With two young children – Josh, 5, and Hannah, 9 – this family is looking for every possible way to save time and money.
However, a financial institution needs to be more than just low rates and convenient services. It's especially important that families feel welcomed and valued in every interaction. And it's that customer service that Jake and Michelle like the most about Veridian.
"Veridian has everything you need, plus somebody who actually cares about you." - Michelle, Member
Hannah has Down Syndrome, so Veridian's commitment to diversity and inclusion resonates deeply with this family. They see it reflected in the faces of the employees, in the languages they speak and in the differing abilities they bring to Veridian.
"We see a lot of diversity and inclusion at Veridian. It's pretty great to have everyone in the organization involved in that process." - Jake, Member