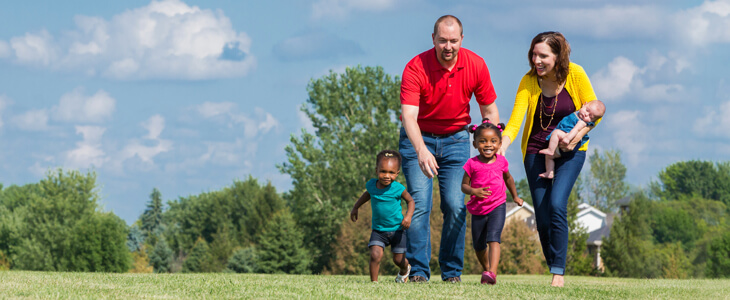 Meet Chris, Shelley, and family
POSTED IN ADVICE ON MONDAY, NOVEMBER 28, 2016
"I feel like if someone is inclusive of one thing, they're more apt to be inclusive of other ideas." –Shelley, Member
It's one thing for a business to say that everyone is welcome. It's quite another when they show it.
Yes, Veridian's commitment to inclusion and diversity hits home for Chris and Shelley, who are parents to three young daughters – Olivia, Kendra and Addison.
"Wherever we do business, we try to do it in a place that looks like our family does. Whether it's race, gender or religion – we appreciate places that embrace diversity and celebrate differences." - Shelley, Member
At Veridian, making everyone feel welcomed and valued isn't just the right thing to do, it makes good business sense. And Chris and Shelley see that commitment reflected in every interaction with Veridian.
"Whether it's stopping by a branch or visiting the website, there's a peace-of-mind knowing our family dynamics are represented and valued." - Shelley, Member