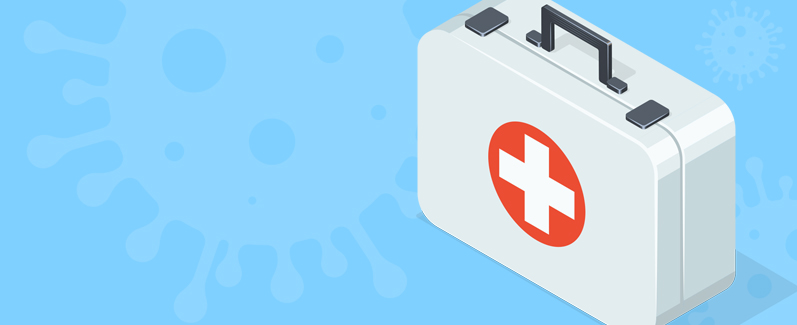 Pandemic resources
POSTED IN ADVICE ON WEDNESDAY, AUGUST 12, 2020
Get assistance from local organizations if you need it.
As the coronavirus (COVID-19) pandemic continues to affect our communities, it's more important than ever to get the assistance that you may need. Public services and benefits are meant to be used, and there are many different groups with expertise in different areas.
Here are some good places to start if you need help.
Call the United Way by dialing 211. This hotline is available 24 hours a day, seven days a week. A trained professional will listen to your needs and tell you about organizations and resources that can help you.
Talk to your local Community Action Agency. Iowa and Nebraska are split into regions of counties, each with its own group that can help provide basic necessities and point you toward other resources. To find your Community Action Agency, do an online search for "community action agency" plus the name of the county and state where you live. For example, Eastern Nebraska Community Action Partnership serves Douglas County, while Pottawattamie County is aided by West Central Community Action.
File for unemployment benefits. If you've lost your job, had your hours reduced or had your wages cut, you can apply for assistance from your state workforce development agency. You may be eligible for extended jobless benefits as well. Learn more at neworks.nebraska.gov or iowaworkforcedevelopment.gov.
Use your local food bank. Large food banks like the Food Bank of Iowa in Des Moines feed the hungry directly and through smaller food pantries and soup kitchens. You can find nearby programs by searching online. You can also apply for assistance with buying groceries at dhs.iowa.gov for Iowans or dhhs.ne.gov for Nebraskans.
Reach out to your lenders. If you're worried about falling behind on loan payments, contact your lender to see how they can help. If you have federal student loans, you can review your options at studentaid.gov. If you have a Veridian loan, call us at (800) 235-3228 for assistance.
For more tips on how to save and budget your expenses or to talk about your individual financial situation, fill out the form below.