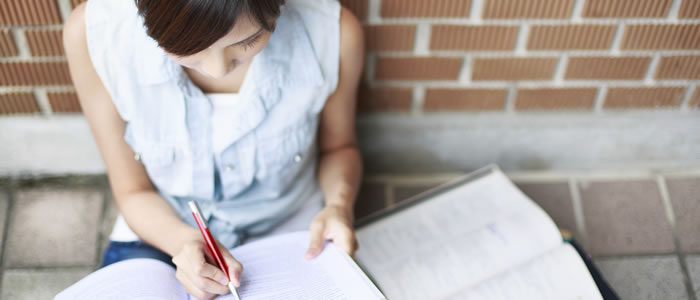 Financial Aid 101
POSTED IN ADVICE ON TUESDAY, MAY 29, 2018
Learn the basics of the financial aid process.
Many parents use a combination of savings and financial aid to help pay for their child's college education. Learn how the process of financial aid works, how to properly fill out applications, and compare the awards your child receives.
The process of financial aid
The federal government's aid application, the FAFSA, uses a formula that includes parent and child income and assets. Some assets are excluded, such as home equity and retirement plans. The result of this formula is your expected family contribution, or your EFC. This is the amount that you must contribute to be eligible for aid. Your EFC remains the same regardless of which college your child applies to. This is not the same as financial need. Financial need is calculated by taking the cost of a college and subtracting your EFC.
How to apply for aid
The best way to apply for aid is online at fafsa.ed.gov. The online version flags suspected mistakes, and only takes one week to process (compared to two to four weeks for paper versions of FAFSA). Your FAFSA is based on your tax return, although you can base your FAFSA answers on an estimated return. After the FAFSA is processed, your child will receive a Student Aid Report that details your EFC.
Comparing aid awards
Here are a few common terms you are likely to hear as you explore aid options:
Stafford Loan is the most common federal student loan for college and graduate students. Interest can be subsidized or unsubsidized.
Perkins Loan is a federal student loan for students with the greatest financial need.
PLUS Loan is a federal education loan for parents of college students. A separate application is required. parents can borrow the full cost of their child's education, minus any aid received.
Pell Grant is available to undergraduates with exceptional financial need.
Securities sold, advisory services offered through CUNA Brokerage Services, Inc. (CBSI), member FINRA / SIPC, a registered broker/dealer and investment advisor. CBSI is under contract with the financial institution to make securities available to members. Not NCUA/NCUSIF/FDIC insured, May Lose Value, No Financial Institution Guarantee. Not a deposit of any financial institution. FR-1559526.1-0816-0918
Prepared by Broadridge Investor Communication Solutions, Inc. Copyright 2015.