Where can I find my Veridian account numbers?
Your account numbers at Veridian can be found on your statements and within online banking.
First, choose the account you would like to view: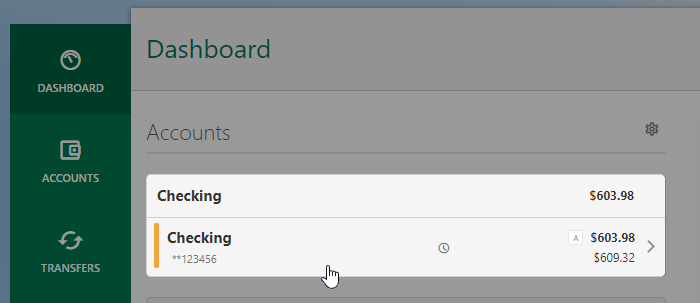 Next, click the eye icon to see your full account number: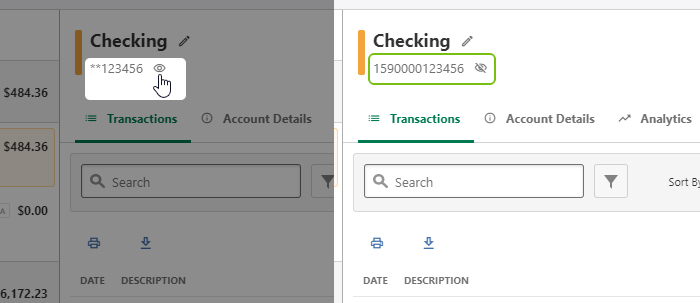 Related Articles
All information provided through this site is intended to be accurate. However, there may be inaccuracies from time to time which we will make every attempt to correct immediately.