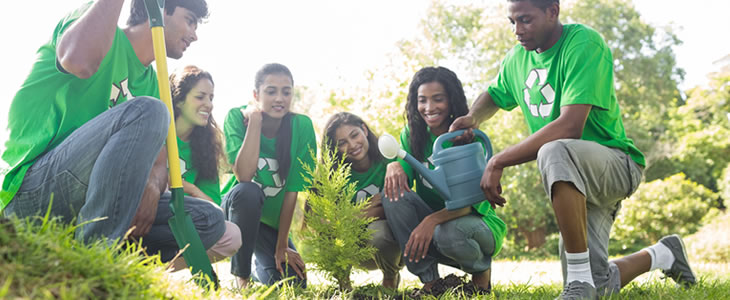 Community Investment
Veridian Credit Union enriches the communities we serve by supporting valuable organizations. Our philosophy of People Helping People drives each of our community-based programs.
Annual Mike and Leona Adams Thanksgiving Dinner
For over 25 years, Veridian has planned and been the major sponsor of the Annual Mike and Leona Adams Thanksgiving Dinner. The event typically serves around 1,000 Cedar Valley residents.
Community Investment
One way Veridian enriches the community is by investing personnel time and funds in valuable community organizations. In 2014, Veridian employees volunteered more than 1,500 hours, and Veridian donated more than $450,000 to 200 organizations.
ArtShare
Original artwork created by local high school students is displayed at select Veridian branches. The partnership is made possible through Veridian's annual ArtShare program, created to give a public forum to local artistic talent.
Veridian Scholarships
Each year, Veridian provides $8,000 in academic scholarships for first-year, undergraduate, and graduate college students.
Gift Match Program
Veridian matches employee contributions to local non-profit organizations.
Employee Involvement
Veridian staff dress casual on Fridays to raise money for local organizations.
Wrapping for a Cause
Veridian has teamed up with the Arc of East Central Iowa in Cedar Rapids to make their major holiday fundraiser a success year after year.