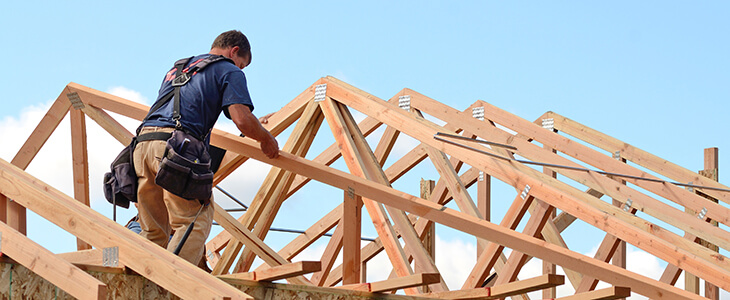 Construction Loans
Picture your perfect home...then build it.
Begin your construction loan today
Building a new home? We can help.
We've got financing to fit home construction or lots. Whether you're constructing a home, or purchasing the space to build one, we love saving you money with low rates and a single closing.
---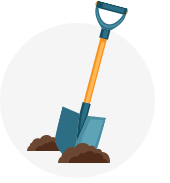 Before you break ground
If you've found the perfect location, you may finance the lot with a first mortgage loan.

Delay breaking ground or beginning construction until after the loan closes. This protects you against any unforeseen obstacles in the loan process.

Please notify us immediately with any loan changes. Adjustments to the plan could affect your financing needs.

Your construction loan must be insured with Builder's Risk Insurance.
---
Loans available
We offer several options for people who build homes and/or purchase lots, and you may choose to pay a point to get an even lower rate.

Fixed Construction Loan

Veridian offers a 15-year fixed loan. Lock in your interest rate prior to construction so you know it won't change for the life of the loan.


Adjustable Rate Mortgage (ARM)

For those who plan to stay in the home only a few years, Veridian offers five, seven or
10-year ARMs.


Home Equity Loan

If you have enough equity in your current home, a home equity loan may also be used for financing home construction and/or lots.
---
Additional information
Typically, borrowers try to put at least 20% down, and Veridian has programs for construction loans with lower down payments. Veridian will loan up to 80% of the appraised value or the cost to build, whichever is less. Any equity in the lot can be used toward the down payment.

Construction and lot loans require extra documentation, such as:
W2s and paystubs
Copy of Warranty Deed showing ownership of your land
Copy of construction contract with the builder, including plans, specifications and bids for all materials and labor
Proof of Builder's Risk Insurance
---
Ready to get started? Contact a Mortgage Loan Originator or schedule an appointment online.