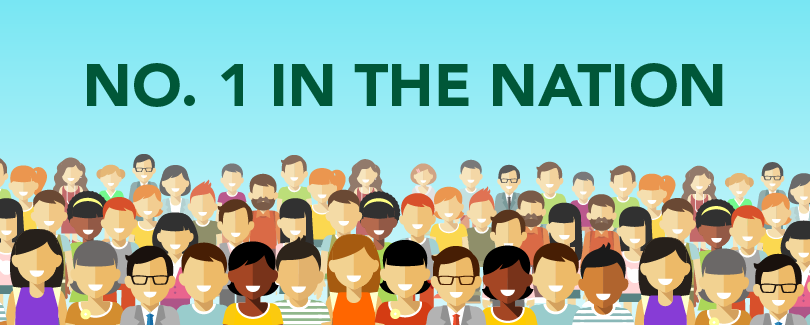 Veridian named No. 1 for sixth time in a row
POSTED IN ARTICLES ON THURSDAY, JUNE 13, 2019
Veridian ranks first among U.S. credit unions in returning value to members.
Veridian has again been ranked No. 1 for returning value to our members out of nearly 5,500 credit unions nationwide. This marks the sixth consecutive quarter Veridian has taken the top spot.
As a credit union, Veridian's earnings are returned to members through better rates and lower fees. In 2018, our members saved an estimated $35.8 million by using products and services at Veridian instead of at a for-profit bank.
"As a member-owned, not-for-profit financial cooperative, there's no greater compliment than to be recognized for the value we provide to our members," said Veridian President and CEO Monte Berg. "When our members keep more of their own money, it strengthens their financial future and our local economy. We're grateful to play a part in making that happen."
Callahan & Associates, a national credit union trade organization, publishes a quarterly report to rank all U.S. credit unions by their effectiveness in returning value to members. The Return of the Member Report analyzes credit union performance in three core functions: savings, lending and product usage.
Learn more about the benefit of the credit union difference in Veridian's 2018 Annual Report.