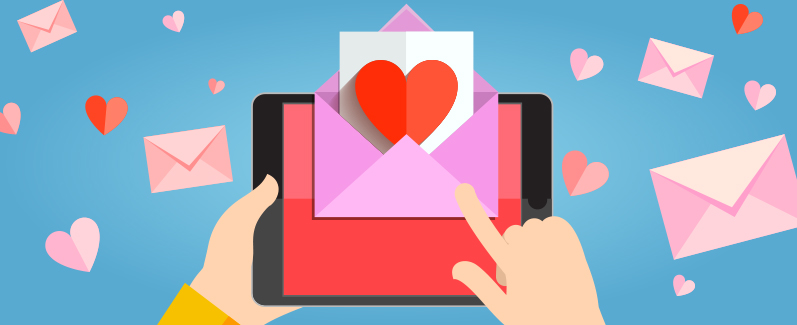 Fraud 101: Online Dating
POSTED IN ADVICE ON THURSDAY, JULY 19, 2018
Online romance and your bank account don't mix.
The world of online dating has made meeting new people easier and more convenient than ever, but it puts a new twist on an old con: the romance scam.
Personal ads have existed in one form or the other since at least 1695, though they fell out of favor in the late 1800s after a rash of fraud caused Americans to become more cautious. The internet breathed new life into the humble personal ad through dating sites and forums, but its immediacy aids grifters as their victims can respond more quickly – before they've had time to see through the lie. Online daters were scammed to the tune of $220 million in 2016, while annual reports of online dating fraud have more than tripled since 2012.
Although you may be excited about a new online connection, there are warning signs to watch for when talking with potential matches:
Profile photos that are stock images or were stolen from elsewhere on the internet. (Use a reverse image search to check.)
Claims they are from the U.S. but are supposedly traveling or working overseas.
A desire to leave the dating site or app immediately after connecting with you in favor of texting or emailing on your personal accounts.
Expressions of love after chatting for a short amount of time.
Planned visits disrupted by a traumatic event or a business deal gone sour.
If some or all of these warning signs are present, proceed with an extreme amount of caution. Trust, if you must, but verify. Romance scams can be devastating because once the fraudster has you hooked, there are a number of ways they can try to get your money. Some of the biggest red flags:
Asking you to wire money. Never do this with someone you're talking to online, no matter the request. Whether it's plane tickets to see you, emergency medical bills or some other crisis, odds are high that cash will disappear – along with your correspondent.
Requesting money or care packages through the mail. Don't get involved with online purchases ("I'll send you a check now and you can wire me the difference when the auction is over") or package forwarding, either.
Prying for personal information. It's great that a potential date is taking an interest in your life, but your mother's maiden name is an odd thing to ask about unless identity theft is in the cards.
If you believe you've been a victim of fraud, report it to the Federal Trade Commission, local authorities and your state attorney general.