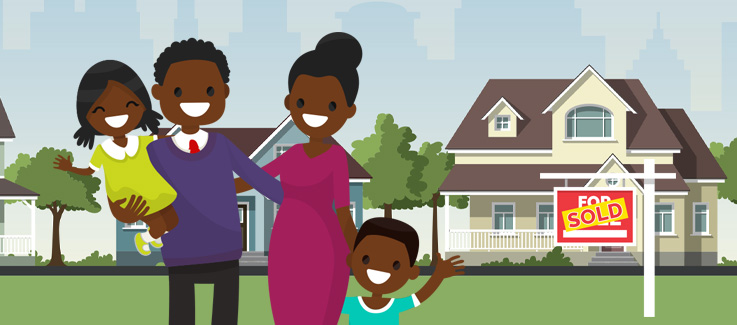 National Homeownership Month
POSTED IN ADVICE ON FRIDAY, JUNE 3, 2022
Learn more about homeownership this month.
June is National Homeownership Month, a time to celebrate the value of owning a home and getting closer to achieving the American dream.
Owning a home provides a basic need, shelter. The benefit continues because it also provides an opportunity to build equity. Equity is the difference between what you owe on your mortgage and what your home is currently worth. The equity you build over time can be used to pay for other things, such as home improvements, a business, college, debt or a rental property.
As a homeowner, you have potential tax benefits, a more stable housing payment and control over your living environment. A home can also be passed down to your children or other family members, which helps decrease the wealth inequality in America.
Understanding the possible barriers to homeownership will help you be prepared. One barrier can be a down payment – the amount of money you pay upfront for your home. This may or may not be required depending on your individual situation. However, the larger your down payment, the less money you need to borrow, which can reduce your interest rate and monthly payment. There are many low and no down payment assistance programs available to low-to-median income borrowers and potential first-time homebuyers.
Low credit scores have historically been a barrier. Even if you have the minimum score needed to be approved for a mortgage loan, you can still end up with a high interest rate and payment.
Large debt, such as student loans, has become a major barrier for some individuals. Debt-to-Income ratio, also known as DTI, is a calculation of your monthly debt payments divided by your monthly income. Lenders use this to determine how much you can afford when qualifying you for a loan.
Take time this month to talk to your financial about your options, enroll in a homebuyer education class or find resources available in your area by visiting the U.S. Department of Housing and Urban Development website at hud.gov. If you're already a homeowner, keep up with recommended maintenance to maintain your home's value and continue to build equity.
If you'd like to discuss your individual financial situation, we're here for you. Just fill out the form below.