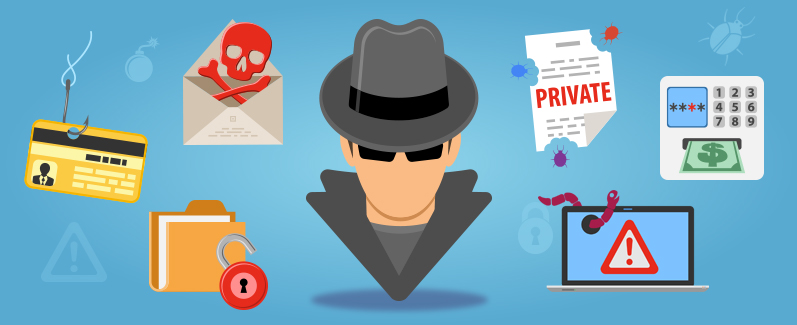 Fight fraud
POSTED IN ADVICE ON MONDAY, OCTOBER 7, 2019
Here are six tips to help you keep your information safe.
Keep vs. shred
Keep important documents and records secure, either as encrypted files or in a fireproof safe or safe deposit box. Everything else that arrives on paper and includes more than your name and address ought to be shredded. This includes junk-mail credit offers, medical bills, and credit card and bank statements.
Check your credit
Monitor your credit report and credit card bills for fraudulent activity. You can activate Veridian's Credit Central, powered by SavvyMoney, for free in online banking or our mobile app. It lets you track your credit score and see your entire credit history so you can spot and correct any errors.
Using your cards
Beware of people with wandering eyes trying to catch a glimpse of your debit card PIN as you punch it in. Credit cards, such as those available from Veridian, come with security and insurance in the event of a faulty or fraudulent transaction.
Beef up your passwords
Keep your online identity safe by using strong passphrases of more than one word where possible. Use unique passwords for each site or account, and use a password manager to help you keep track of them.
Securing your network
Set up your router's wireless network with a strong password and require all devices that connect to it to use the password. Change the admin password on your router to something other than the factory default.
Securing your devices
Protect all phones, computers and tablets with a password or PIN. Enable antivirus software and a firewall where appropriate, and turn on automatic software updates to keep yourself safe from the newest viruses and malware.