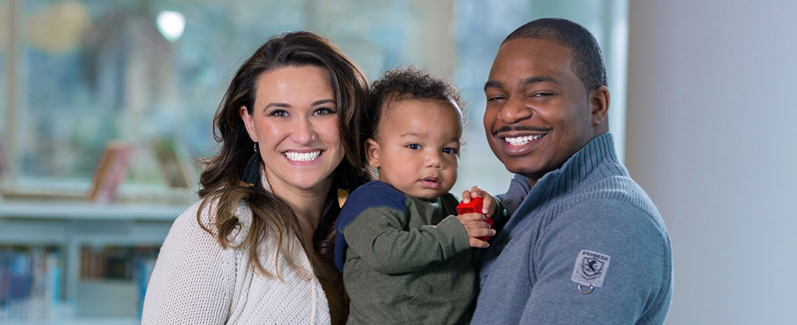 Meet Jimmie, Hillary and Elijah
POSTED IN ADVICE ON TUESDAY, JUNE 12, 2018
"They really go out of their way to work with you."
Family is important to Jimmie and Hillary Hunter, especially since the birth of their son, Elijah. When they decided to purchase a home where Elijah could grow up, they turned to the mortgage experts at Veridian.
Both Hillary and Jimmie were already members, so they knew that the inclusive atmosphere and friendly service at Veridian was exactly what they were looking for.
"Whenever we have met with anyone, we feel that connection, that they're taking the time to listen to what our questions are, and we don't feel rushed. I feel like they're listening to us," said Hillary.
The knowledgeable staff at Veridian are here to do just that: listen to members' financial goals and then help those goals become reality. As a result, the connections employees form with members are often deep and long-lasting.
"You do see pretty much the same employees every day, and you start to build relationships with them. You walk in, you know people on a first-name basis. That relationship makes you feel like you belong," said Jimmie.