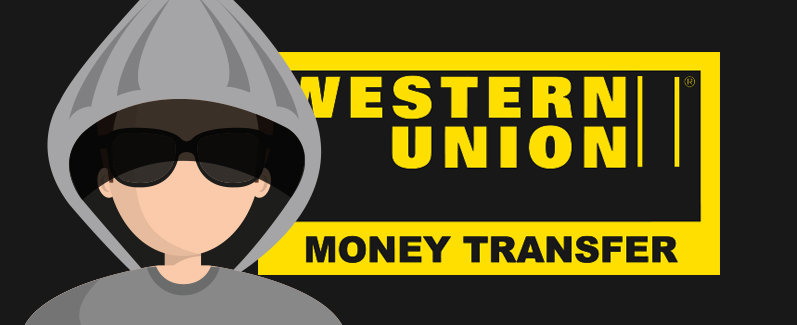 Fraud 101: Western Union Scams
POSTED IN ADVICE ON MONDAY, JUNE 25, 2018
Protect yourself from fraud involving wire transfers.
While Western Union is a legitimate way to transfer money, its immediacy also makes it a prime target for scammers. You can often put a stop to a fraudulent payment as it works its way through the banking system. However, once your money walks out the door of a Western Union branch, it's gone for good.
How do these scams work?
Shysters have several methods of asking you for cash. They will often tailor their pitches to you using easily accessible information from the internet to make them sound more realistic. According to the Federal Trade Commission, some common scams include:
A grandchild or other relative needs an immediate wire transfer to deal with an emergency such as posting bail in a foreign country.
After purchasing an item you're selling on eBay or Craigslist, the buyer sends extra money for a shipping allowance or "accidentally" obtains a cashier's check in the wrong amount and asks you to wire them the difference. Alternatively, the seller of an item you're buying demands to be paid via wire transfer.
You win a sweepstakes or other prize and need to wire money to Lloyd's of London to insure delivery or to pay taxes and fees.
A potential match on an online dating site quickly professes their love and begins asking for favors. These favors could include cash to tide them over after a robbery or to pay for a visa to visit you.
The owner of an apartment advertised at a below-market rate asks you to wire an application fee, deposit or first month's rent before you've seen the dwelling in person.
You're preapproved for a loan that will appear in your account as soon as you wire payment for the fees.
In cases where you receive money from the scammer, those checks or payments will eventually bounce, leaving you holding the bag. Any promised winnings, loans or purchases will never materialize, and no one was really arrested or robbed. And that cheap apartment? Likely a stolen listing with altered contact information, if the address exists at all.
How can I protect myself?
First and foremost, only send wire transfers to recipients you know and trust — which means avoiding them altogether for online sales or purchases.
In many cases, a dose of healthy skepticism can keep you from being ripped off. If a caller claims a friend or relative needs emergency money — or claims to be the person in question — verify their identity by asking questions or contact them through a method you know is genuine.
Legitimate sweepstakes can't ask you to pay anything to enter or win, including shipping and handling, taxes or processing fees. It's also illegal for any telemarketer to ask you to wire money. If you're unsure whether an offer is real, use a search engine to look up the company or product in conjunction with words like "scam" or "fraud." Also, always be suspicious of organizations with a P.O. box but no physical address.
When buying or selling goods on Craigslist, only pay or accept cash in person (keeping in mind to meet in public spaces for safety). When selling on eBay or other online services, avoid any buyer who mentions sending money to them and, if necessary, use any conflict resolution process offered by the site.