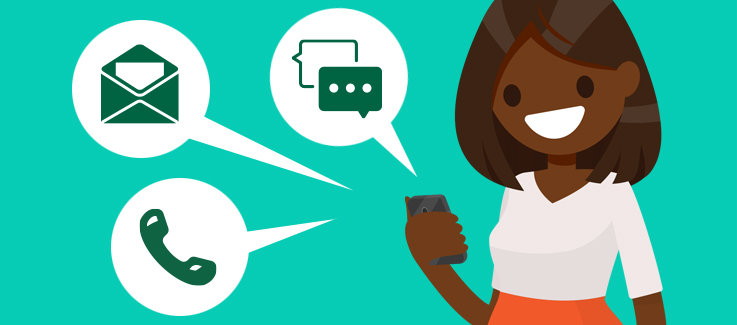 Fighting fraud
POSTED IN ADVICE ON THURSDAY, JANUARY 7, 2021
Here's how we alert you about potential card fraud.
Phishing schemes and other types of fraud try to trick you into thinking you're talking to a retailer, bank or other trusted organization, when you're really giving your information to crooks. With that in mind, it's important to know how Veridian communicates with you when there's potential fraud on your accounts. If we see suspicious activity on your debit or credit card, you'll be notified in the following ways:
Text Notifications
Free text messages* with descriptions of possibly fraudulent transactions are sent 24 hours a day and seven days a week to the cardholder.
If you authorized the listed transaction, reply YES.
If the transaction is fraud, reply NO and your card will blocked immediately. A representative will call you to follow up, or you can call (800) 235-3228 and press 4, then press 2.
To opt out of receiving these text messages, reply STOP.
Automated Phone Call
You may receive automated calls from (877) 253-8807. The number will likely show as unknown on your caller ID. To ensure you recognize the call and can quickly verify any questioned transactions, we recommend saving this number in your contacts as Veridian Fraud Center.
Email Notifications
You may receive emails from noreply@enfactnotifications.com. When you open the email, you'll see transaction information and your case number. We will ask for your case number when you call us at the phone number provided in the email.
If you get a fraud notification outside of these channels that claims to be from Veridian – or any communication from us that seems off – call us directly at (800) 235-3228.
*Messaging or data rates may apply based on provider.