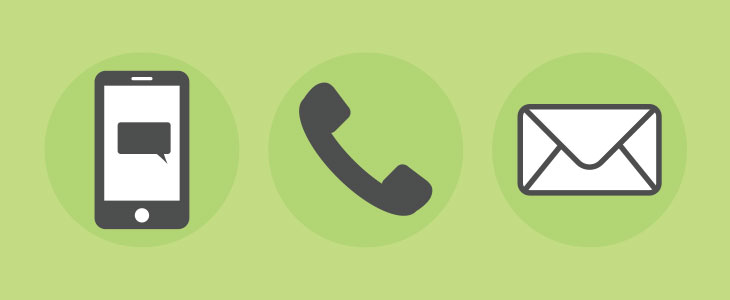 Updated Fraud Communication
POSTED IN ADVICE ON WEDNESDAY, OCTOBER 11, 2017
We've changed the way we alert you about fraud on your debit or credit card.
We've updated our process for notifying you about potential fraud. If we notice suspicious activity on your debit or credit card, you will receive a notification in the following ways:
Text Notifications
Free text messages are sent 24 hours a day and seven days a week to the cardholder. If you authorized the listed transaction, reply YES. If the transaction is fraud, reply NO and your card will blocked immediately. If fraud is confirmed through text, a representative will contact you within normal calling hours. If fraud is confirmed outside of normal calling hours, a representative will contact you at 8:00 am the next day. Representatives are available 24/7. If you confirm fraud outside of the normal calling time of 8 am – 9 pm, you can always call us at (800) 235-3228 and press 4, then press 2.
To opt-out of receiving these text messages, reply STOP.
Automated Phone Call
You may receive an automated call from (877) 253-8807. The number will be "unknown" on your caller ID. To ensure you recognize the call and can quickly verify the transaction(s), we recommend saving this number in your contacts as "Veridian Fraud Center."
Email Notifications
You may receive an email from noreply@enfactnotifications.com. When you open the email, you'll see information about a transaction(s) and the case number we assigned to you. We will ask for your case number when you call us at the phone number provided in the email.
We encourage you to follow the instructions in any of the messages you may receive.