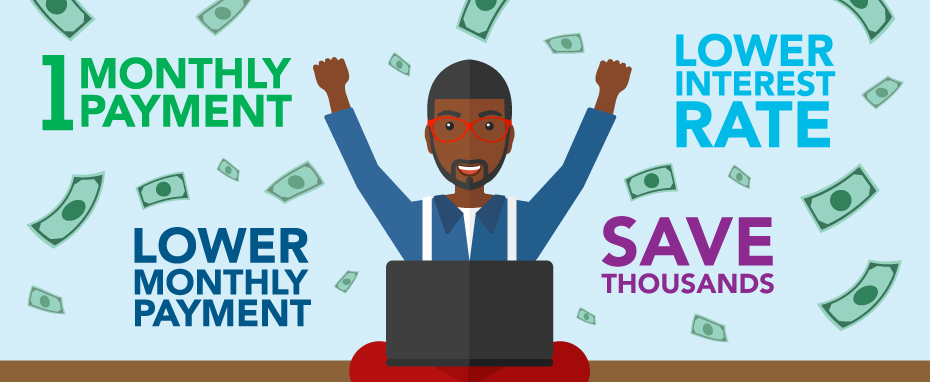 Student Loan Refinancing
Don't let student loan debt weigh you down. Refinance your student loans with Veridian.
What is student loan refinancing?

When refinancing, you can combine your federal and private student loans into one new loan. By refinancing, you may be able to lower your interest rate, reduce your monthly payment, and save money*.

Ready to get started? Begin your application here.

It's easy to apply, even if you're not already a member with us. Choose an option below:
---
Take control
We've partnered with Lendkey to give you several student loan refinancing options.
Your term

Veridian offers student loans with terms of 5, 7, 10 or 15 years*.

Your interest rate

You can choose a student loan with a fixed or variable interest rate.

Your debt

Your student loan debt must be at least $7,500. You can refinance both federal and private student loans.
* Benefits from refinancing may vary and specific outcomes are not guaranteed. Your actual savings will depend on factors including, but not limited to, your existing loan details, credit score, new rate (subject to change) and new term. Applications are taken online at veridiancu.org/studentloan. Visit website for information on credit costs and terms. LendKey will process the loan application and service your loan, including the monthly payment.


View LendKey disclosures, rates, and fees.