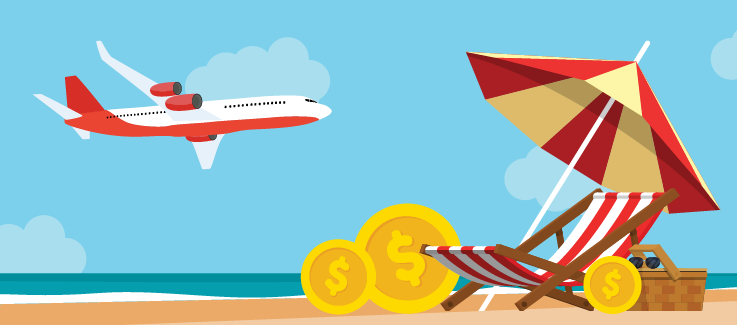 Send your savings sky-high with a 30-month CD
POSTED IN ARTICLES ON MONDAY, AUGUST 1, 2022
Protect your savings with a federally insured investment.
Summer is in full swing, and many are taking to the skies for their vacations. Why not send your savings soaring as well?
Right now, you can maximize your savings with 3.25% APY* on a 30-month bump-up CD with a minimum balance of $1,000.
A Veridian certificate of deposit (CD) is a safe, flexible way to grow your money. Investing in one allows you to save your money for a fixed amount of time and earn a higher interest rate than a standard savings account.
For starters, your rate is locked in when you open the account, and your investment is federally insured by NCUA. Plus, with a bump-up, you can convert your CD to a higher rate once during its term if rates go up.
Taking your savings sky high – that's the value of Veridian.
With a wide range of rates and terms, we have a CD to help you reach your savings goals. Check out our current rates and open a CD today.
Must be a member to open an account. Public funds and financial institutions are not eligible. Federally insured by NCUA.
*APY = Annual Percentage Yield. APY is current as of 8/1/2022. Interest on CDs is compounded quarterly. APY is subject to change after account is opened. Interest rate locked when account is opened except for bump-up CDs, which can be converted to a higher rate once during their terms. Penalty may be imposed for early withdrawal, and fees could reduce earnings on account. Other rates and terms available. Withdrawal of earnings could reduce APY. Membership subject to qualifications and a minimum $5 share deposit.