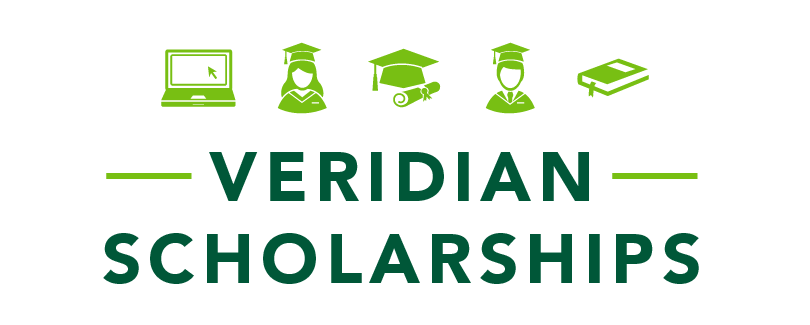 Scholarships
POSTED IN ARTICLES ON MONDAY, DECEMBER 14, 2020
Scholarship applications are now open for the 2021-2022 academic year
Veridian's scholarship applications are now open for the 2021-2022 academic year. To apply, students will submit a 500-word essay on the topic of managing debt for long-term financial health. The essay and a professional resume are due by Feb. 7, 2021.
"Veridian's scholarship application is designed to help students explore a financial topic that can help them create a successful financial future," said Julie Gage, a public relations strategist at Veridian. "With this, we're aiming for the process to benefit everyone who applies, not just those who receive funding."
The credit union will award three $2,000 scholarships to students pursuing higher education as an incoming freshman, undergraduate or graduate student at an accredited undergraduate or vocational program. A fourth scholarship for the same amount will be awarded to a student pursuing a career in the arts. Details are available at veridiancu.org/scholarship.