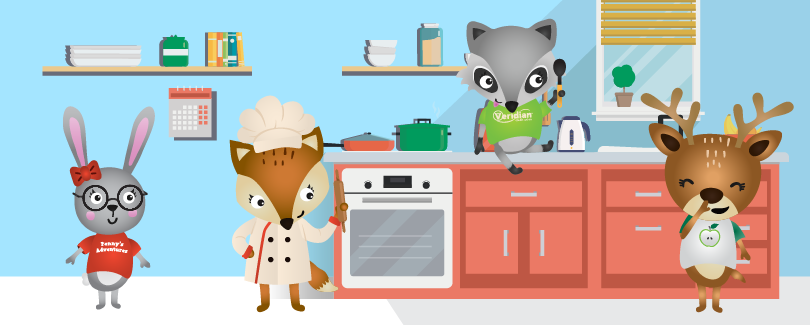 Season of Giving
POSTED IN ARTICLES ON FRIDAY, DECEMBER 13, 2019
Penny invites her best friends over for treats and gifts!
Penny has the perfect kitchen for baking. She invites her best friends Cash, Nicki and Peso over to help make a variety of sweet treats. It doesn't take long for the flour, sugar and sprinkles to be everywhere!
Once everything has cooled, Penny puts a mix of all the treats on plates for their special deliveries. Together all the friends drop them off at the local fire station, police station and hospital for the employees to enjoy.
The fun continues when they go back to Penny's house for some hot chocolate. It's also time to share their homemade gifts for each other. Cash is so excited and he can't keep his gift a secret much longer, so he shares first. Cash likes to draw so each friend got a picture framed with Popsicle sticks. Nicki used colored paper, felt, fabric, yarn and buttons to create her bookmark gift. With some paint, Peso turned two uniquely shaped apples into stamps to put a fun design on the front of his T-shirt gift. Penny decided to give her friends a snowman that doesn't melt. She needed marbles, toothpicks, permanent markers and other supplies to make them just right.
The last important part of a day of fun is the cleanup and dishes! It doesn't take long when Penny, Cash Nicki and Peso all join in.
You can use your own artistic abilities to make homemade gifts. Shop around your house for supplies you already have and turn them into a masterpiece for someone you care about. Be sure to ask for help from an adult when you need it.
How will you be a giver this season?