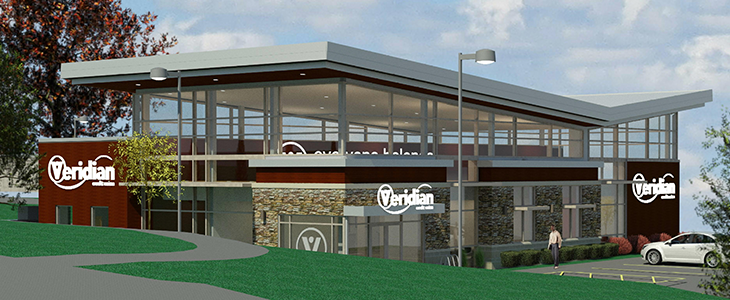 New Omaha Branches
POSTED IN ARTICLES ON TUESDAY, OCTOBER 17, 2017
Veridian announces two more Omaha branches for 2018
Two new Veridian branches are planned for the Omaha metro area in 2018. Construction is underway at 2525 S. 144th Street on a branch that's expected to open early next year. Work will also start soon on a branch at 17050 Wright Plaza to open next summer. These will be Veridian's fourth and fifth branches in the Omaha and Council Bluffs area after plans were announced last year to open 10-15 Omaha-area branches within the next decade.
"We're here to offer consumers another credit union option, and to help them understand the difference between banks and credit unions," said Jason Ferris. As Veridian's Market President, Ferris is overseeing Veridian's growth in eastern Nebraska and western Iowa. "We're not-for-profit and member-owned, so our earnings are returned to members. You also don't need to be associated with a specific employer or business to become a Veridian member. That's one of the biggest misconceptions we're working to overcome," Ferris said.
Veridian's first branch outside of Iowa opened late last year on Omaha's West Maple Road and was soon followed by a second in Papillion last spring. Those branches are also supported by a location on West Broadway in Council Bluffs. The next two branches will follow a similar blueprint to the last two, with just over 5,000 square feet, offices for commercial and consumer lending, a three-lane drive-up, coin machine, exterior ATM and more.