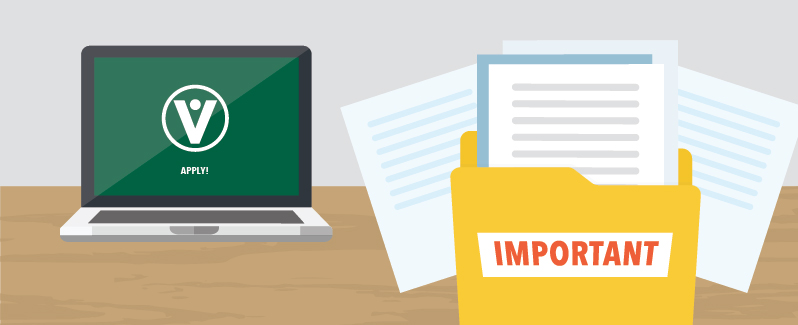 Tips for managing your mortgage application
POSTED IN ARTICLES ON TUESDAY, APRIL 23, 2019
Find out how to navigate the mortgage process with ease.
If you're thinking about a new home, your mind is probably filled with countertops, paint swatches and location, location, location. Of course, it's good to give some thought to your financing too.
While our mortgage experts are here to guide you through the process — and offer 30-year fixed rates as low as 3.500% APR≁ — here are some tips to keep in mind as you begin your hunt for a new house.
Set your budget. The last thing you want to do is fall in love with a house and then find out you can't afford it. Getting preapproval on a mortgage before you start looking will help keep your expectations in line with reality — and make your eventual offer more attractive.
Manage your credit. That all-important number will help determine the rate on your mortgage, so now is the time to correct any errors on your credit report or take steps to boost your score. Once you've started the loan process, avoid things that would affect your financial situation, like changing jobs or making other major purchases. (To easily track your credit score, activate Credit Central through Veridian's online banking or our mobile app. It's a free service that monitors your score and provides you with your full credit report!)
Start saving. In addition to keeping your credit score up, avoiding big expenses is smart for another reason: You might need that cash for earnest money, a down payment, or closing costs as you move through the home-buying process. And once you've closed, there's moving, painting, and furnishing your new home.
Get organized. To apply for your mortgage, you'll need to do things like verify your income. Start gathering those documents now and keep good records as you move forward, especially if you're making large deposits or transfers into your account for a down payment or other associated expense.
Ask questions. Your comfort is the most important part of the mortgage process. We're here to listen to your concerns and answer your questions about buying a home — that's our job! We want to make sure you understand and feel good about each step as you move toward buying a new home.
If you're ready to find out more about mortgages, talk to a mortgage expert from Veridian.
≁ APR = Annual Percentage Rate. All rates are for 45-day rate locks for single-family, owner-occupied purchase or rate/term refinance transactions with escrows. Rates based on 740 credit score, 75% loan to value and a loan amount of $150,000, rate can vary for other loan amounts. Rates are subject to change without notice. Veridian is not responsible for typographical errors or omissions. Payment examples do not include taxes and insurance; if applicable, payment will be higher. All Veridian mortgages have no origination fee. Other loan terms may be available. Lower interest rates available by paying discount points. Veridian NMLS ID# 531586.