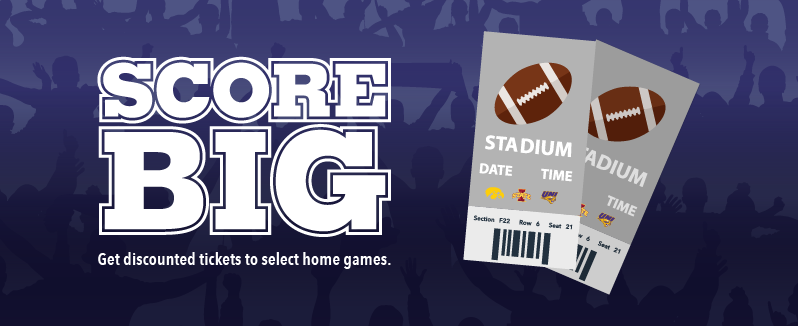 Discounted Football Tickets
POSTED IN ARTICLES ON FRIDAY, AUGUST 17, 2018
If you're a fan of the Hawkeyes, Cyclones or Panthers, we can help you score big.
You can get major discounts on football tickets to select home games at Iowa, Iowa State and Northern Iowa (as long as tickets are available). The games eligible for discounted tickets for select Iowa, Iowa State and UNI football, pricing and more listed below.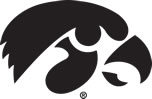 Iowa vs. Nebraska
Friday, November 23, 2018, kickoff at 11 am
Adult: $65 (regular price is $75)
Youth: $25 (regular price is $75)
No promo code necessary. Delivery fee applied at checkout. Youth tickets available for kids that are high school age and younger.
---
Here at Veridian, we always have our members in mind. That's why we offer great incentives, like discounted football tickets. Last year, members purchased 1,548 discounted football tickets, saving over $45,000, to games at Iowa State, Iowa and UNI.
You enjoy a great game and support Iowa college athletics, and we'll provide the discounts.
That's the value of Veridian.