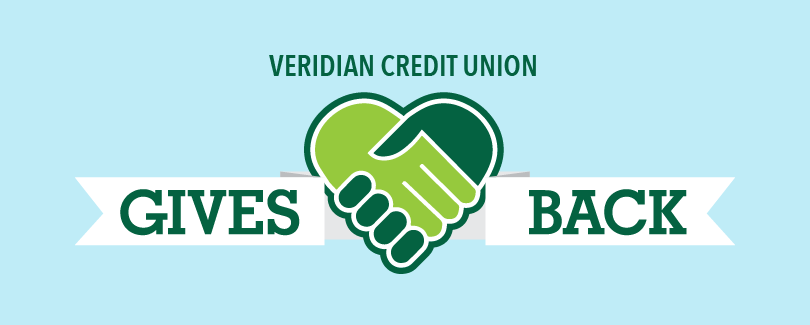 Derecho Response & Resources
POSTED IN ARTICLES ON TUESDAY, AUGUST 18, 2020
Storm recovery help is available at your credit union and in your community
Veridian's mission is to partner with our members to create successful financial futures, and that work is never more important than in times of need and uncertainty. Whether you're dealing with the aftermath of the recent derecho or want to help those who are, we're working to help members connect with storm relief resources.
Disaster Response Donations
Veridian has announced $50,000 in disaster response donations for local organizations providing critical support to those impacted by recent storm damage in our communities. Funds will be distributed to Hawkeye Area Community Action Program, The Salvation Army, Catherine McAuley Center, Iowa Community Action Partnership and Eastern Nebraska Community Action Partnership.
We're grateful to AT&T for matching our donation to the Iowa Community Action Partnership, and a community matching campaign will be coordinated for Eastern Nebraska Community Action Partnership in the coming months.
Financial Assistance
We've also set aside $3 million to offer Disaster Assistance Loans to members who have suffered property damage or other hardship as a result of recent storms. The loans are designed to offer a low-interest way to help manage expenses resulting from recent weather-related damages. Amounts up to $5,000 are available with up to 36-month terms and a fixed rate between 6.75% and 7.5% APR*, based on eligibility. Individuals can apply now through September 30, 2020 or until $3 million is loaned out, whichever occurs first.
There are several ways we may be able to help members experiencing financial hardship. Effective help is often specific to each member's unique circumstances. Complete this form so we can review your options together.
Community Resources
Many organizations in our communities are coordinating efforts to offer emergency services related to needs for food, shelter, debris removal and more. A compilation of resources is available for:
*APR = annual percentage rate. Rate effective 8/11/20. Includes automatic payment discount of 0.50% APR as well as Loyalty Program discount of 0.25% APR when enrolled in eDocs and while maintaining direct deposit of net income to Veridian or, if unavailable, a minimum of 10 qualifying checking account transactions per month. Borrowers will lose discounts if they fail to meet qualifications during loan term. All loans subject to approval. Terms and conditions subject to change and may vary based on qualifications including creditworthiness, debt ratio and all lending guidelines. See Veridian for details.