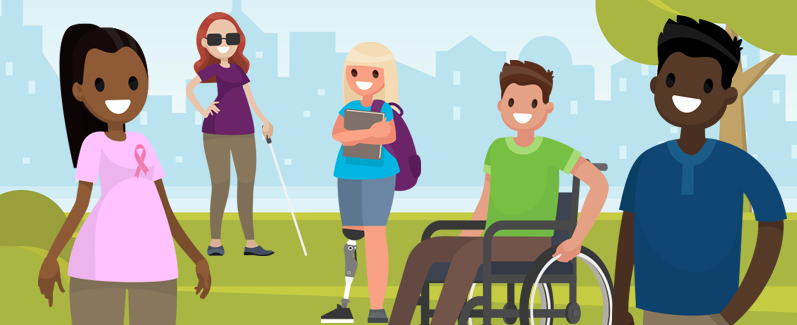 Recognizing everyone's value
POSTED IN ARTICLES ON WEDNESDAY, OCTOBER 6, 2021
October is National Disability Employment Awareness Month.
October is designated by Congress as National Disability Employment Awareness Month. The Labor Department has set this year's theme as "America's Recovery: Powered by Inclusion," which highlights the vital work those with disabilities do.
"Our national recovery from the pandemic cannot be completed without the inclusion of all Americans, in particular people with disabilities," said U.S. Secretary of Labor Marty Walsh in a press release. The current unemployment rate for people with disabilities is more than double that of those without.
You can be an ally for those with disabilities by speaking up for your co-workers and supporting their requests for accommodations. Challenge yourself and encourage others in your workplace, community groups and organizations to be proactive about learning what a person has to offer.
Here are some helpful links from the Labor Department's website:
Veridian is committed to being a credit union where everyone belongs. This article series spotlights different groups to encourage mutual understanding and to help create communities where everyone feels welcome.