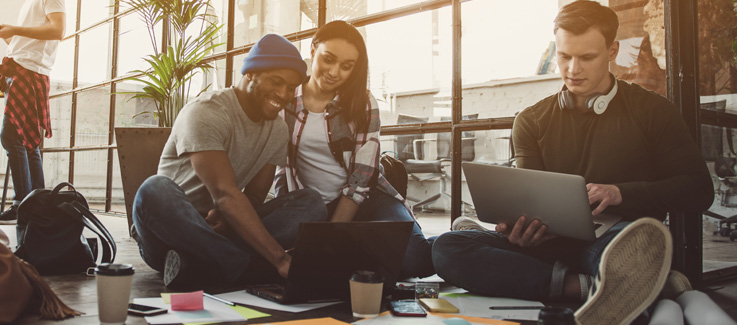 Creating a seamless transition to adulthood
POSTED IN ARTICLES ON TUESDAY, AUGUST 9, 2022
Community supports individuals who have aged out of foster care.
Cedar Valley organizations are committed to supporting individuals who have aged out of the foster care system as they become adults.
Most of us are aware of many of the challenges foster children face. According to 2019 research, there were an estimated 423,997 children in foster care in the U.S. These children may live with relatives or unrelated foster parents who care for them in a safe home.
But what happens when a foster child turns 18 and ages out of the system? Unfortunately, many of them must begin the journey of adulthood on their own.
Citing national studies, Forever Family says that within two to four years of leaving foster care at age 18:
40% were homeless
46% had not finished high school
51% were unemployed
84% became parents
It's important to support kids growing up in the foster care system. But helping those who are transitioning into adulthood is just as important.
Led by Youth in Transition, organizations in the Cedar Valley host a celebration for graduating seniors who have aged out of foster care. They collect donations and gifts to help the graduates as they go out into the world.
Along with money and gift cards, supporters donate practical items that help them live independently. This year's contributions helped provide them with items like microwaves, pots and pans, laundry baskets, and more.
Veridian Credit Union is committed to diversity, equity and inclusion at the credit union and in our communities. As part of that commitment, we donated $3,500 to be divided among the participants that have aged out of foster care.
In addition to supporting the graduation celebration, we participate in Youth in Transition's Future Fest event, where we provide financial literacy resources for youth preparing for adulthood. Together, we can make a difference as we help them transition into adulthood.
Veridian is committed to being a credit union where everyone belongs. This article series spotlights different groups to encourage mutual understanding and to help create communities where everyone feels welcome.