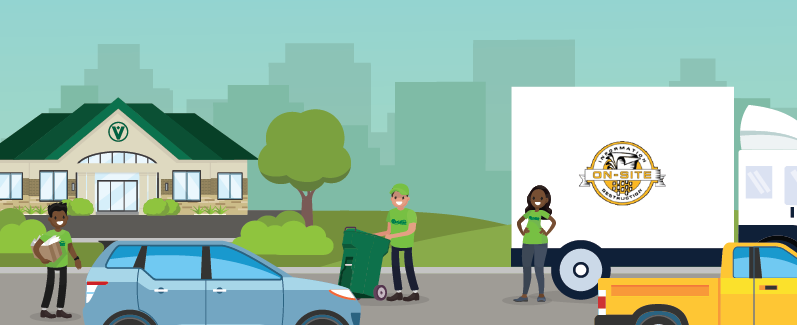 Community Shred Day
POSTED IN ARTICLES ON MONDAY, SEPTEMBER 10, 2018
Join us for our fall Shred Day event.
The next Community Shred Day is scheduled for September 29 at select branches in Cedar Rapids, Iowa City and Waterloo, and October 6 in Ankeny and West Des Moines.
"We host Community Shred Days to remind our community of the importance of shredding unwanted, sensitive documents," said Trina Becker, Veridian's manager of loss prevention. "It's an easy step to help protect your identity, and events like this make it even more convenient."
The shredded material will be recycled into commercial grade paper towels, toilet paper and other paper products. Since Veridian's first Community Shred Day in 2009, an estimated 33,098 attendees have shredded approximately 827,462 pounds of documents, saving more than 7,012 trees.
So far this year, an estimated 3,400 Iowans shredded 86,272 pounds of unwanted, sensitive documents at Veridian's Community Shred Day events across Iowa on April 28 and May 5. Mobile shred trucks from On-Site Information Destruction, Inc. were stationed at select Veridian branches in Ankeny, Cedar Rapids, Iowa City, Waterloo and West Des Moines. The semiannual event set new records for both attendance and the pounds of documents shredded.