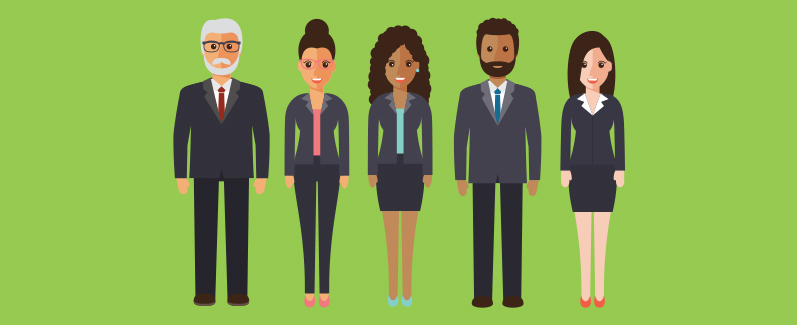 Announcement of Nominating Committee Candidates
POSTED IN ARTICLES ON FRIDAY, MAY 5, 2023
Incumbent Board of Director Candidate Bios
The Nominating Committee is announcing the three incumbent Directors running for re-election for a three-year term on the Board of Directors. The incumbent Directors are required to receive confirmation yes votes of 50% or more by voting members to be re-elected.
Creston L. Van Wey – Dewar, IA
Creston enjoys using his experience, knowledge and energy to help people in his community. He worked as a production welder and robotics technician at Deere & Co. in Waterloo until April 2017 when he became an inspector and metrologist. Creston currently serves on Veridian's Board and is on the Audit and Board Governance committees. He has served on all the Board committees and held leadership positions including Chair. Creston has a diverse financial background, including real estate, retail and small business operations. He and his wife, Mary Kay, are members of Candeo church, and Creston was the Poyner Township clerk.
Justine Peebles – Ankeny, IA
Justine has been a Veridian board member since 2017 and is seeking reelection. She also serves on the Veridian Group (CUSO) board and several credit union committees, and is currently Secretary of the Board. Justine has a vast knowledge of banking practices, regulatory compliance laws and human resources. She has been a bank and credit union examiner and currently works as the head of human resources at OpenLoop. Justine has served on several boards and was a 2015 recipient of the Forty Under 40 award due to her steadfast commitment to serving others.
Aubrey Ward – Waukee, IA
Aubrey's career in the credit union industry started at Veridian more than 10 years ago. Since her time at Veridian, she has worked at credit union service organizations and now works for the Credit Union National Association (CUNA). Aubrey is passionate about working with the industry's future leaders and helping come up with innovative ideas for credit unions. She is involved in her community with the school Parent Teacher Organization (PTO), serves on Waukee's board of appeals and helps plan events for local nonprofits. Aubrey feels her experience and passion will help Veridian as it looks to the future.​
Nominations from the floor will not be accepted during the virtual Annual Meeting. Nominations for vacancies may also be made by petition. Nominations by petition require the legal signature of at least 1,500 Veridian members and must meet all other requirements under Iowa law. Nominations by petition are due by 5:00 p.m. on Monday, June 5 and if any valid nominations by petition are received by the deadline, the confirmation election vote process will change. If you have any questions, contact Jaci Hamlett at (800) 235-3228, ext 5604.