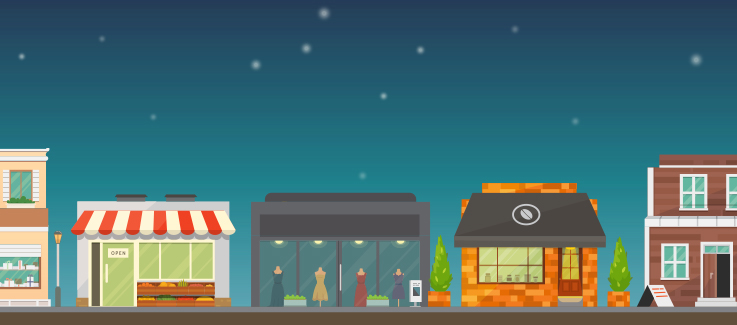 Small-business support
POSTED IN ADVICE ON MONDAY, DECEMBER 7, 2020
Help your community by shopping locally.
As you prepare for the holidays, make an effort to shop at local businesses. The pandemic has led to fewer customers, so some stores may be forced to close without an increase in sales.
Small local businesses are important to any community. When you shop at one, more of the money you spend benefits your neighbors directly as the business pays for workers, supplies and services.
According to a study by Michigan State University, 73 cents of each dollar spent at a locally owned business remains in the community, compared to just 43 cents for a business not owned locally. In addition, small local businesses create two out of every three new jobs and employ more than half of the nation's workers.
When they hire, local businesses are more likely to reflect the diversity of the neighborhoods where they operate. That's also true of the products and services they sell. For instance, it's easier to get a sweatshirt with the area high school's mascot at a local store than a national chain.
Local businesses also give back more to their communities through donations and charity – up to four times as much as national retailers, according to the MSU study. These businesses often have deeper ties to the community because of the relationships they form with their customers, which usually means better service too.
Keep gift cards in mind for restaurants and other businesses that you may not want to visit right now. The purchase helps them immediately, while you or whoever gets your gift can enjoy it later.
While small businesses always need your support, it's more important now than ever. If you want your favorite local stores to stay open, make sure you're helping them do so.
For more advice about your individual financial situation, fill out the form below.