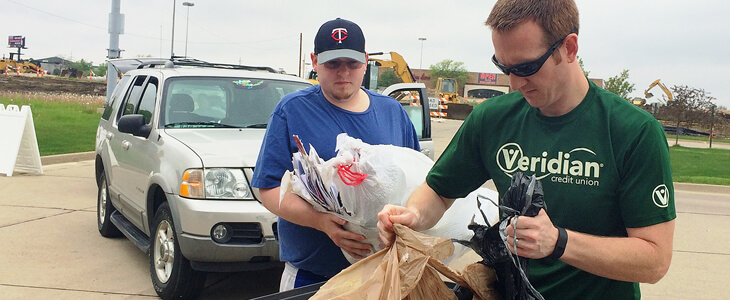 Shred Day Tips
POSTED IN ADVICE ON TUESDAY, APRIL 26, 2016
Attending Shred Day? Here are a few tips before you arrive.
Protect your identity by safely destroying unwanted, sensitive documents at Veridian's free Community Shred Day on Saturday, May 14 from 9am – noon, with On-Site Information Destruction, Inc.
Tips to prepare for Shred Day
You may bring up to two containers, maximum of 25 pounds each.
You should bring documents with sensitive information, for example: documents with SSN, credit card, bank statements.
Please do not bring papers for recycling (phone books, magazines, coupons, books).
Place paper documents in plastic containers or boxes and do not tape the containers closed.
Staples, paper clips, rubber bands, folders, and dividers do not need to be removed from documents.
Checkbooks and boxes can be shredded. Checks do not need to be ripped out of the checkbook.
Please do not include non-paper items such as three-ring binders, batteries, DVDs and CDs, hard drives, or other electronics.
Shred Day is located in the parking lot of select Veridian branches. Please follow directional signs onsite and pull up to the shred trucks where Veridian staff will unload your documents for you. On-Site Information Destruction, Inc. shredding trucks will be at the following branches: