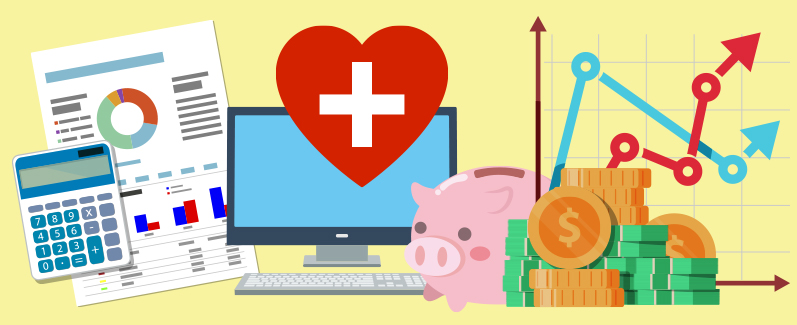 Retirement account changes
POSTED IN ADVICE ON TUESDAY, MAY 12, 2020
Are you rethinking your retirement account distributions?
In light of the Coronavirus (COVID-19) pandemic, the federal government has temporarily made changes to the rules around retirement accounts through bills like the CARES Act. You may want to consult your financial advisor to determine if any of these changes apply to your situation:
All required minimum distributions (RMDs) for 2020 are waived. This includes RMDs for 2019 that were required to be taken before April 1, 2020. Please note that you will need to notify your financial institution or advisor that you no longer wish to take your RMD or it will still be disbursed to you.
If you have already taken your RMD in 2020, you may be able to roll it back into a retirement account.
Distributions taken before Feb. 1 are not eligible at this time. You may wish to encourage your legislator to expand the exemption in a future relief bill.
Annual distributions made between Feb. 1 and May 15 can be rolled over until July 15.
If you take monthly distributions, you can only roll back one, though you can waive the remainder for the year.
If you're the beneficiary of a retirement account that isn't yours or your spouse's, you are not eligible to roll those payments over.
You may not be eligible if you've rolled over an IRA distribution to an IRA in the last year.
If you need to tap into your retirement accounts because you've been affected financially by the pandemic, you may be eligible* for a Coronavirus-Related Distribution (CRD).
With a CRD, you can take out up to $100,000 from your retirement accounts in 2020 without paying the 10% penalty for withdrawals before age 59 ½.
Taxes are not waived on withdrawals. Your CRD will be applied to your income equally over three years, or you can choose to claim it all this year.
You can pay your CRD back within three years of distribution, and it will be treated like a roll over, which avoids income tax.
If you could use help figuring out these changes, contact a Veridian Investment & Trust Services advisor today.
* Section 2202(a)(4)(A)(ii) of the CARES Act defines a "qualified individual" as an individual "(I) who is diagnosed with the virus SARS-CoV-2 or with coronavirus disease 2019 (COVID-19) by a test approved by the Centers for Disease Control and Prevention, (II) whose spouse or dependent (as defined in section 152 of the Internal Revenue Code of 1986) is diagnosed with such virus or disease by such a test, or (III) who experiences adverse financial consequences as a result of being quarantined, being furloughed or laid off or having work hours reduced due to such virus or disease, being unable to work due to lack of child care due to such virus or disease, closing or reducing hours of a business owned or operated by the individual due to such virus or disease, or other factors as determined by the Secretary of the Treasury (or the Secretary's delegate)." You may self-certify that you meet this definition.
Representatives are registered, securities sold, advisory services offered through CUNA Brokerage Services, Inc. (CBSI), member FINRA/SIPC, a registered broker/dealer and investment advisor, which is not an affiliate of the credit union. CBSI is under contract with the financial institution to make securities available to members. Not NCUA/NCUSIF/FDIC insured, May Lose Value, No Financial Institution Guarantee. Not a deposit of any financial institution. FR3045227.1-0420-0522