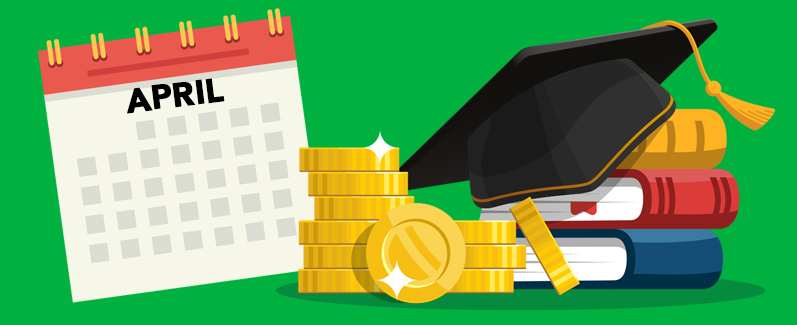 Money matters
POSTED IN ADVICE ON THURSDAY, APRIL 1, 2021
April celebrates the importance of financial literacy.
Did you know that April is Financial Literacy Month? Financial literacy is a set of skills that you can use to achieve and maintain financial stability.
We think financial literacy is so important because it sets you up for success. When you understand how to save, earn, borrow, invest and protect your money, you're better prepared to manage your finances. You can use these skills to identify your needs, set goals and come up with a plan to reach those goals.
Here are some things you can do this month to put yourself in the best financial situation possible:
Set a spending plan. This is the single biggest thing you can do to make sure you're using your money effectively.
Clear out the clutter. A good rule is that you can toss receipts, statements, bills and pay stubs after a year. Keep them for three years if you use them when you file taxes, though.
Get your free credit reports. Knowing your credit score and what's on your report is the first step to improving your credit, which could get you better rates on loans. Next, activate Veridian's Credit Central, a free tool powered by SavvyMoney, in online banking or our mobile app. You can use it to track your credit score and get tips on how to raise it.
Learn more about money. Local organizations may offer classes or assistance with financial topics. Veridian often works with nonprofit community organizations to offer a six-part financial workshop called Money Moves. We have other financial education resources, too.
It's never too soon to start teaching financial literacy to kids, too. Get them in the habit of saving and other responsible financial behaviors that they can take into adulthood.
Better finances don't just happen. It takes commitment and dedication. Use this month to figure out where you are financially, where you want to be, and how you're going to get there. Set specific goals you can track and hold yourself accountable for.
For more advice about your individual financial situation, fill out the form below.