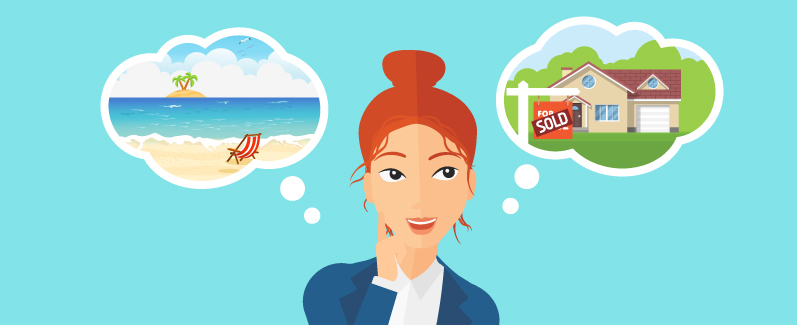 Take control of your student loans
POSTED IN ARTICLES ON MONDAY, FEBRUARY 17, 2020
Refinancing your student loans can help you reach your goals.
More than 60% of graduates with student loan debt would rather put those payments toward a home*. More than 70% wish they could use that money to simply build their long-term savings*.
Student loan debt is serious: It can stop you from pursuing your goals. And your repayment schedule, which you likely agreed to before you graduated and knew your ability to repay, could box you in.
If you'd like to be in charge of your student loan debt – and not the other way around – refinance your loans. Veridian works with LendKey to offer loans that suit your financial needs.
Pick your term. You can choose 5, 7, 10 or 15 years to pay off your loans. As you consider those options, remember that longer terms typically result in a lower monthly payment but a greater total cost to you, while shorter terms usually mean less interest paid but higher payments.
Choose your rate type. A fixed rate gives you confidence and stability in your payments. Variable rates, which tend to start lower but may go up later, can be a good choice if you expect your income to grow quickly and you want a lower payment now.
Repay your way. There's no penalty for paying early, so you can get rid of your debt on your schedule. You can start a virtuous cycle by using your interest savings to make extra principal payments, which reduce the amount of interest you owe.
If you have student loans with more than one provider, refinancing with Veridian can also save you time: make one monthly payment instead of dealing with multiple bills each month. You'll even get a lower rate for setting up automatic payments.
It takes as little as 15 minutes to complete the application – and you won't pay an application or origination fee. Apply today to see how you could save on your student loans with Veridian and LendKey.
I'm new to Veridian I'm a Veridian member
*Statistics on student loan debt from the National Assocation of Realtors' "Student Loan Debt and Housing Report 2017."
* Benefits from refinancing may vary and specific outcomes are not guaranteed. Your actual savings will depend on factors including, but not limited to, your existing loan details, credit score, new rate (subject to change) and new term. Applications are taken online at veridiancu.org/studentloan, and Veridian membership is required to qualify. Visit website for information on credit costs and terms. LendKey will process the loan application and service your loan, including the monthly payment.


View LendKey disclosures, rates, and fees.