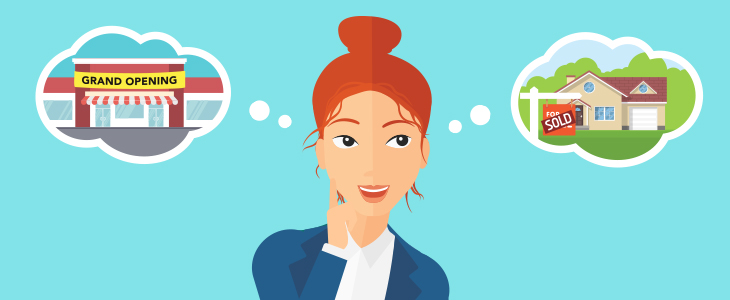 Student loans and achieving your goals
POSTED IN ARTICLES ON TUESDAY, MAY 9, 2017
Refinancing your student loans can help you reach your goals.
A higher education can mean the potential for higher income, but it can also mean a higher debt. Now that you've finished your education and you're ready for the next journey in your life, don't let your student loan debt hold you back. Refinance your student loans with Veridian.
A study done by the Federal Reserve Bank of New York showed that for ages 30-36, a higher student loan debt significantly decreases your chances to buy a home. For those who owed higher debt of $75,000 or more, borrowers were only able to pay off one-quarter of what they owed over a 10 year period.
So how are your student loans holding you back?
The higher your debt and the higher your interest rate, the more that interest will accumulate. Your payment will be higher, and you'll have to spend more of your hard-earned money on the monthly payments and interest.
So what can you do?
The answer is simple: refinance your student loans with Veridian. You can choose your term, choose your low rate, and reduce your monthly payment. You could save your cash for bigger and better things, like investing into your retirement fund, buying a home, starting your own business, or even relocating for job opportunities.
Whatever path your life takes after graduation, don't let student loan debt hold you back.
Learn More

Veridian has partnered with LendKey to help you manage your student loan debt. Learn more about refinancing your student loans with Veridian through LendKey.

Apply Now

Ready to refinance? The process is quick and simple. Apply online through LendKey by choosing an option below: