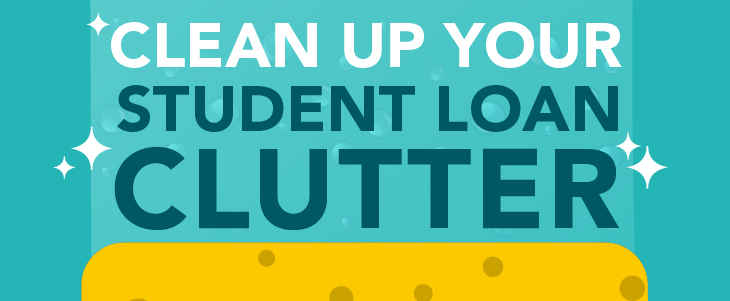 Fewer student loans to manage
POSTED IN ARTICLES ON FRIDAY, MARCH 23, 2018
Refinancing can clean up student loan clutter.
Spring-cleaning makes everything shine a little more. If your cleanup only happens at home, you're missing out on a great opportunity.
You should also revamp your budget periodically. Graduating from college with multiple student loan payments is common. That's why we're partnering with LendKey to offer student loan refinancing. It's a great way to combine student loans together and choose a monthly payment that fits your budget.
Potential benefits of student loan refinancing*
One monthly payment
Lower interest rate
Lower monthly payment
Save thousands
To find out the benefits you may receive from refinancing your student loans, complete the application online through LendKey – it's free and fast. We believe loans should support your successful financial future.
| | |
| --- | --- |
| I'm a member. | I'm new to Veridian. |
* Benefits from refinancing may vary and specific outcomes are not guaranteed. Your actual savings will depend on factors including, but not limited to, your existing loan details, credit score, new rate (subject to change) and new term. Applications are taken online at veridiancu.org/studentloan. Visit website for information on credit costs and terms. LendKey will process the loan application and service your loan, including the monthly payment.


View LendKey disclosures, rates, and fees