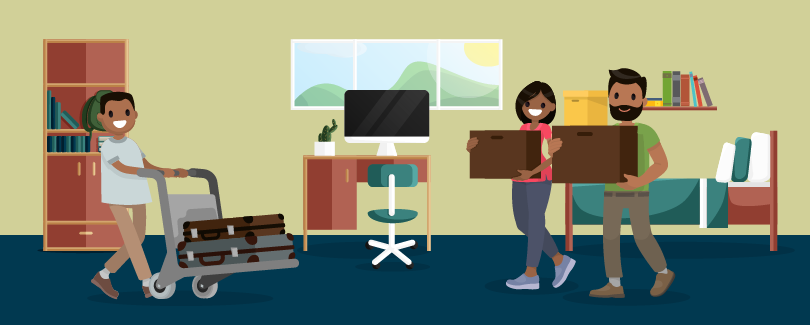 Pay for College
POSTED IN ARTICLES ON TUESDAY, AUGUST 13, 2019
Need help paying for school? Apply for a student loan from LendKey.
The cost of tuition and fees at public universities and private colleges has risen by an average of 3.1% and 2.3% per year over the last decade, respectively# – and there are few signs of it slowing down.
If you or your child needs more financial assistance to afford a college education, consider a private student loan from our partner, LendKey* . You can spend the money you borrow on tuition, room and board, books and other qualified educational expenses like a computer.
LendKey student loan benefits

Co-signer release
Once you meet all the qualifications and have 24 consecutive on-time payments, co-signers on the loan can be released from their obligation.

A lower rate
You can get a .25% reduction on your interest rate just for setting up automatic monthly payments.

Free application
There's no origination fee, so you can apply and check out your options at no cost.

Quick application
Applying online is so easy that it can take less than 15 minutes. Why wait?
You're eligible to apply if:
You've reached the age of majority in your state.
You and your co-signer, if applicable, are U.S. citizens or permanent residents.
You're enrolled at least half time at an eligible school.
You have a GPA of at least 2.0.
You meet the Satisfactory Academic Progress standards as defined by your school.
You're a member of Veridian or become a member during the online application process.
If a private student loan could help you or your child pay for their education, check out LendKey's rates and start your application today.
I'm a Veridian MemberI'm not a member yet