New security features for digital banking are live
We added another layer of authentication to your login.
The security of your online banking account has always been the most important thing for us. That's why we've added another layer of authentication to the login process.
You won't see this every time you log in, but occasionally, you will get an additional security check. We'll ask you to check a box to verify you're a human, then we'll confirm your connection is secure. The image below is an example of the security check you may see.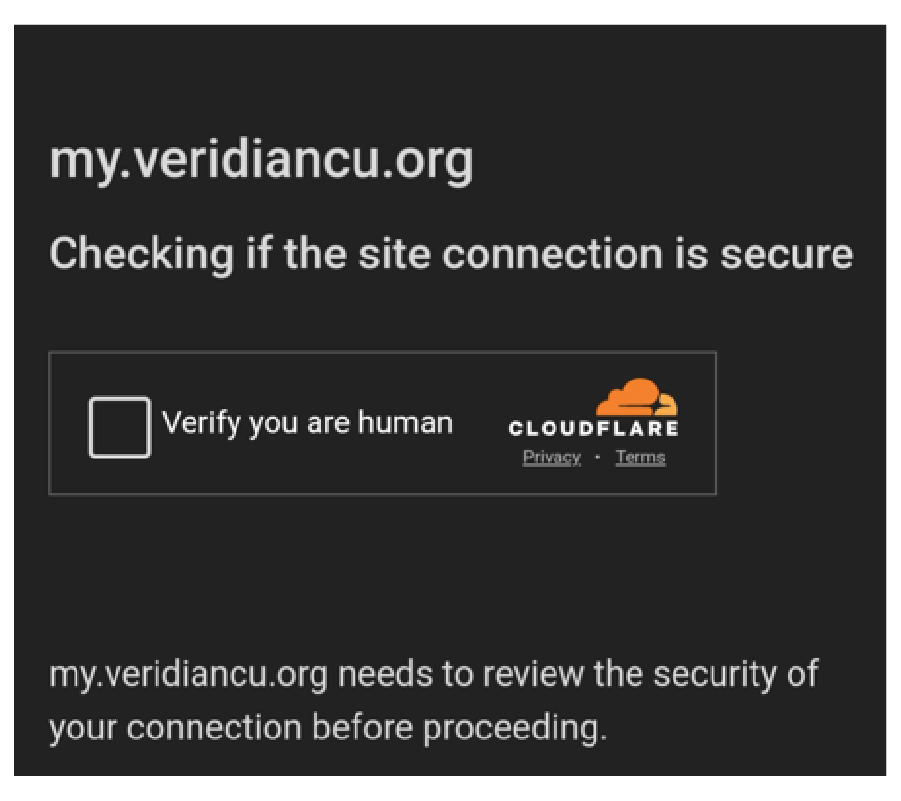 If you have any questions, feel free to contact us at (800) 235-3228, online via live chat, or by stopping in to any Veridian branch. You may also click below to learn more about how we keep your account secure.